PREP FOOTBALL: Coosa knows not to focus on quick start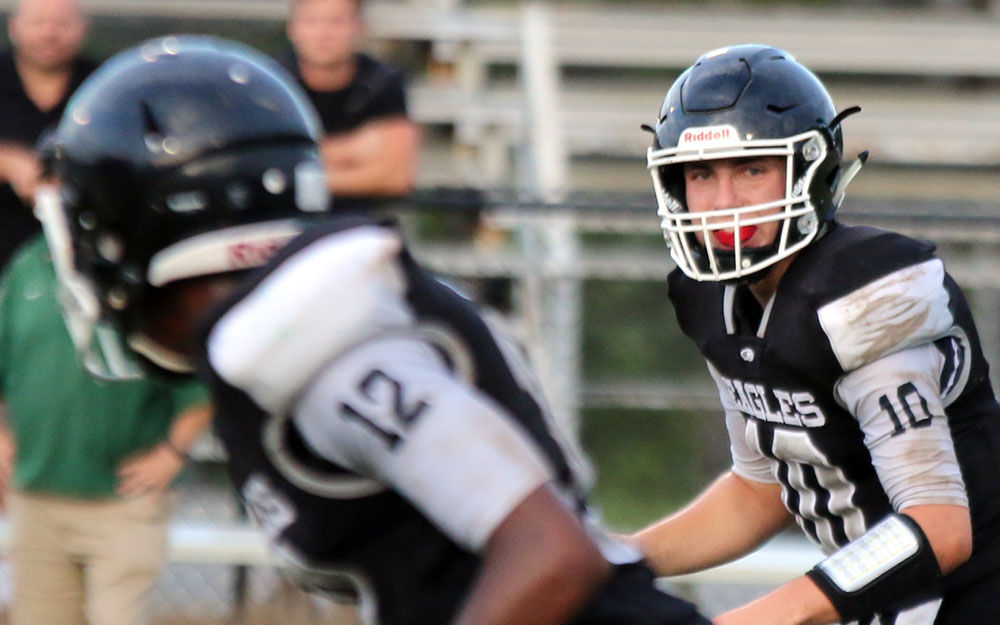 The Coosa Eagles have had to endure some growing pains on the football field the last two years, but the start of the 2017 season has been a beacon of their progress.
After outscoring their opponents 107-40 and picking up wins over Class 3A teams in the first two games of the season, Coosa is finding its footing by relying on focus and hard work to complement the increased experience of its players.
"The kids have bought in. They're doing a good job and playing together as a team," Coosa head coach Todd Wheeler said. "We're excited about what they've done and the way we've went after it. We've got a good solid work ethic going."
Wheeler is in his fifth season leading the Eagles, who travel south Friday night to take on a tough Mt. Zion-Carroll team, and Coosa is 2-0 for the first time since 2008, something Wheeler is cautious to put too much emphasis on.
"But I think any time we can find something like that to challenge the kids with, we do," he added. "It's big, but it's only two games. We have to stay grounded and focus on one game at a time."
Coosa's 42-26 win over North Murray included quarterback Logan Pledger passing for 171 yards and two touchdowns while Kenon Dixon and Gavin Hughes each recovered a fumble and ran it in for a touchdown.
Wheeler credited linemen Mason O'Neal and Caleb Shiflett as two of the unsung heroes of the Eagles' strong start to the season, adding that the two seniors have played every snap — offense and defense.
"The kids have done a great job of having a not-give-up attitude and had a business-like mentality when we've gone back to practice," Wheeler said. "Right now they're playing for each other and I'm excited about that."
Mt. Zion (2-0) has picked up big wins over Ranburne, Alabama, and Haralson County to start the season. The Eagles of Carroll County had to hold on late in the game at Coosa last season before winning 38-33.
"It's going to be a huge contest and huge challenge for us," Wheeler said. "But I think the kids have seen it and understand our game plan, and I think they're up for the challenge."