PREP FOOTBALL: Anderson leads local All-State selections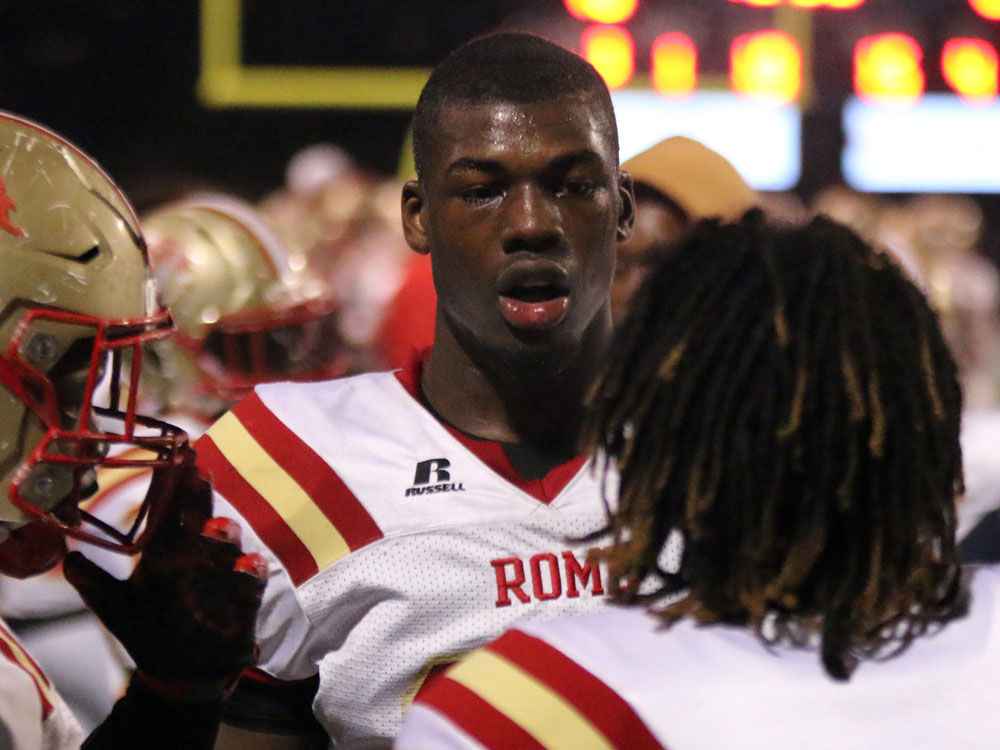 The Georgia Sports Writers Association recently released its 2017 All-State football teams and several Rome area players were recognized for their standout seasons on the gridiron.
Leading the pack was Rome High School, which had seven players named to the Class 5A team, including senior defensive end Adam Anderson, who was selected as the classification's Defensive Player of the Year.
The 6-foot-4 Anderson signed to play for the University of Georgia last month and is consistently ranked one of the top outside linebackers in the country.
He is currently in Texas where he will play in the 2018 U.S. Army All-American Bowl at the Alamodome on Saturday.
The game begins at 1 p.m. and will be broadcast on NBC.
Wolves head coach John Reid was named the 5A Coach of the Year after leading Rome to back-to-back state championships and an undefeated season.
Other Rome High players that were chosen to the 5A first team were offensive lineman Tyler Lovingood and defensive back Trai Hodges.
The Wolves' offensive backfield was represented in the second team offense list with quarterback Knox Kadum and running back Jamious Griffin.
The Class 5A second team defense included Rome defensive linemen Ja'Quon Griffin and Jamarcus Chatman, both D-I recruits.
Darlington placed four on the Class A Private first team, with Region 6-A/A Offensive Player of the Year Tijai Whatley joined by offensive linemen Tate Ratledge and Elijah Ball as well as defensive lineman Jacob Hunt.
Chattooga offensive lineman Dustin Pope was placed on the Class AA first team, while the second team included Coosa's Sean Brown (tight end) and Mason O'Neal (offensive lineman), as well as Rockmart running back Zabrion Whatley.
Coosa's Kenon Dixon and Chandler Hubbard, and Pepperell's Trevor Thomas received honorable mentions.
Trion linebacker Logan Blevins was selected to the Class A Public first team, while the Bulldogs' Elder Morales was named in the honorable mentions.