Prep basketball: Two state tourney berths from 7-AA will be determined by regular season standings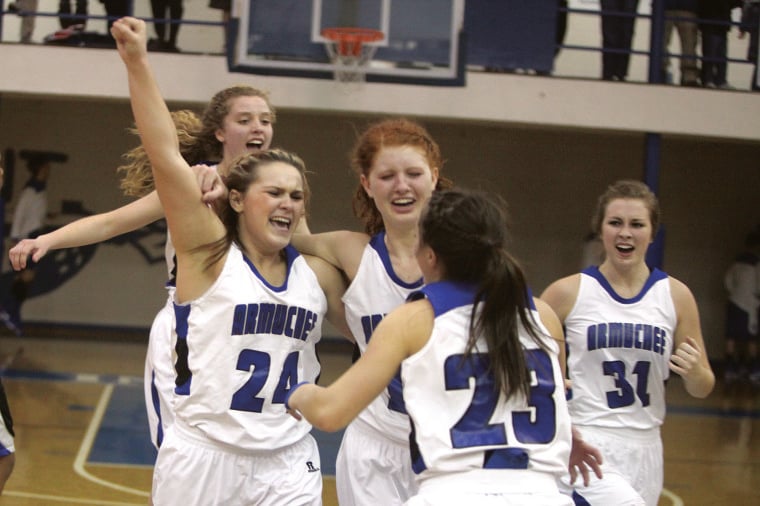 The final weeks of the regular season will carry extra weight this season for the teams in 7-AA.
Not only will they be competing for high seeds in the region tournament, but also for an automatic berth in the state tourney.
The teams that finish No. 1 and No. 2 in the regular-season standings will receive a double-bye into the semifinals at the region tournament, which opens on Feb. 12 at Georgia Highlands. That means those two teams are automatically in the state tournament.
Currently, only one team in 7-AA has already locked down a berth at state: The Calhoun Lady Jackets.
They clinched their spot at state with their win over Pepperell on Friday. The Lady Jackets can finish no lower than No. 2 in the standings.
The other spot is up for grabs between Model (9-2 in region), Armuchee (7-4) and Dade County (6-4).
"We've locked up either the No. 1 or No. 2 seed, and that's nice because you get rewarded by knowing you're going to be in the state playoffs," said Calhoun coach Jerry Pruett after the Lady Jackets' win over Coosa on Tuesday.
"Now you want to keep getting better, and you want to be playing well and be healthy come tournament time."
In the boys standings, several teams still have a shot at one of the top two spots, with Calhoun leading the way at 9-2.
Model, Coosa, Dade County and Murray County are all bunched around the No. 2 spot with four region losses, and Pepperell is still alive for the No. 2 seed at 4-6.