PREP BASKETBALL: Steve Luke taking over Rockmart boys' team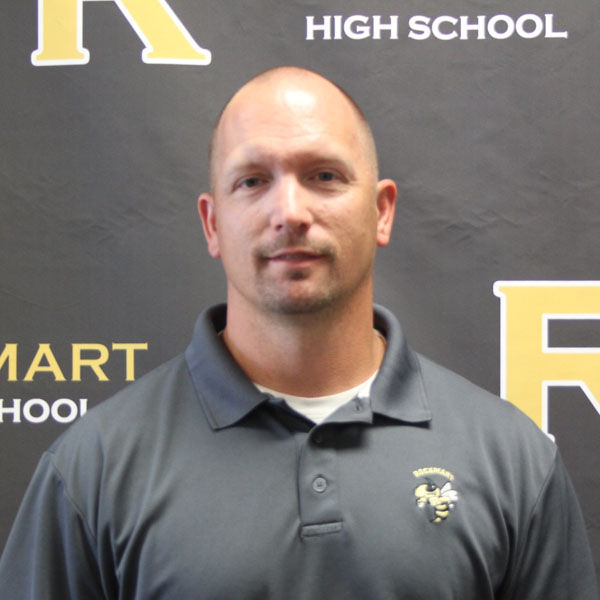 After years of teaching and coaching the youth of Rockmart's middle school and high school, Steve Luke is adding another layer to his coaching career.
The Polk School District announced Tuesday that Luke will be the new varsity boys' basketball coach at Rockmart High School, taking over the program following the resignation of Kyle Stephens earlier this spring.
Luke has been with Polk County schools since 2001, serving as girls' basketball assistant coach and head baseball coach at Rockmart High School, and boys' basketball coach at Rockmart Middle School at different points during that time.
He will continue to be the Lady Jackets' head softball coach, a role he has held since 2003.
Luke said his hopes are that he can bring an improved team to the hardwood for the 2017-18 season.
"There's plenty of talent in the program right now, and I got to see a few games during the season, and so I've watched how most of the boys play," he said. "We've got to run up and down the floor, a fast-paced game. I think the program... We need to continue to grow."
He added that with Rockmart's success in other sports recently, teams are hungry for chances to get to the state title game and bring back gold to Polk County. Luke hopes to bring solid leadership and discipline to the team.
"I want to try to develop a little more passion and help these kids make a name for Rock­mart," he said.
Luke, who is a teacher at Rockmart Middle School, has received approval of his additional coaching duties by Polk County Interim Superintendent Greg Teems. The full school board is expected to approve the change at its next scheduled meeting on May 16.
Luke said he also wanted the opportunity to work with many of the kids he coached in years past as well.
"I think the first reason was for the kids who are already in the program, since I had a chance to coach them in middle school," Luke said. "Having that opportunity to come in and watch them finish out their careers is definitely a great thing for me."
Rockmart Athletic Director Barry Williams said that bringing Luke on as the boys' basketball coach was the right decision.
"I think Steve brings a lot to the table for us," he said. "He emphasizes discipline and academics, on the field and off the field."
the students in his program live by a standard we approve of here at Rockmart."
The Jackets finished 17-11 overall and 9-6 in region play under Stephens for the 2016-17 season, beating out Spencer in the first round of the Class AA state playoffs before falling to Early County in the Sweet 16.
Stephens did not indicate a reason for stepping down in his resignation letter, according to Williams.
No longer in the same region, Cedartown and Rockmart split this year's contests during midseason play in December.
Luke added that plans are underway for a summer basketball camp with his players and the Lady Jackets, along with middle school coaches for youth. Dates, times and costs will be announced closer to the camp.