PREP BASKETBALL: Pepperell girls pull off 2nd upset at 7-AA tourney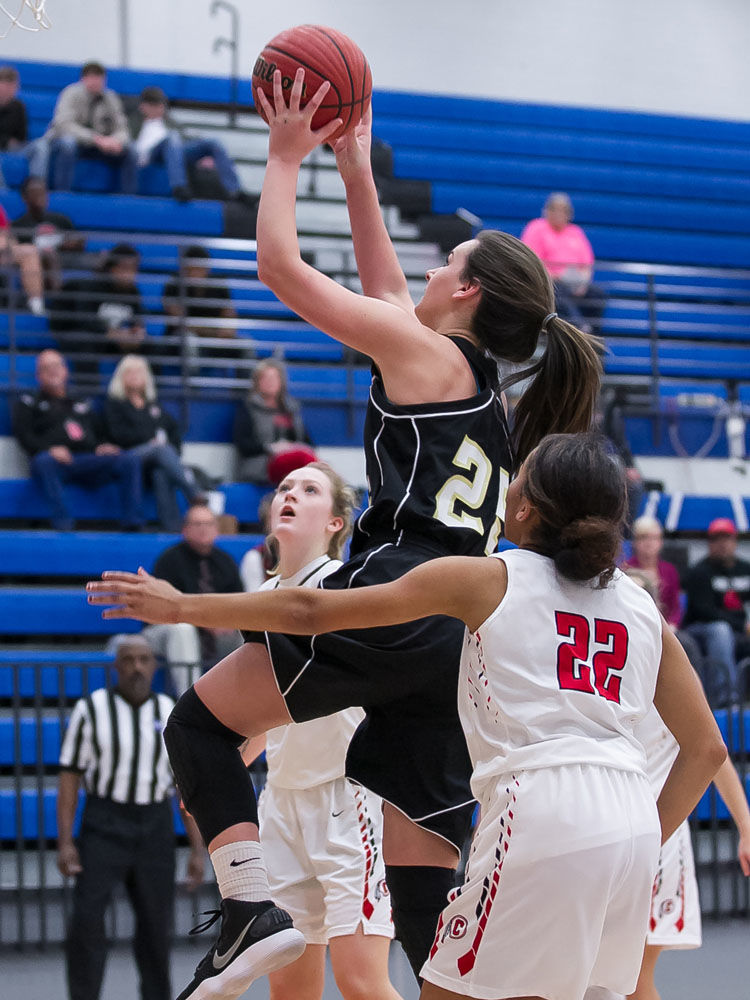 The second day of the Region 7-AA basketball tournament provided some big boosts and some surprising exits for the girls' teams competing at Model High School.
Maycy Owens went 5-of-7 at the line and scored 11 points in the final period to seal Pepperell's girls' upset win over No. 5 seed Chattooga on Tuesday, giving the Lady Dragons a late-season lift with a 44-33 win.
Pepperell, which came into the tournament as the No. 8 seed having gone 2-12 against region opponents, defeated Coosa on Monday and then kept ahead of the Lady Indians on Tuesday to secure a spot against Model in Friday's tournament semifinals.
"They've worked hard and in the season that we've had they could have quit and not hustled, but they didn't do that," Pepperell coach Jeff Rickman said. "We lost a lot of close ones earlier in the season but now they're making the team better at the right time."
Owens led all players with 15 points, while teammate Josie McGraw added nine on three 3-pointers and Kinsey Wright finished with two 3's and eight points. Chattooga (12-12) was led by Faith Ann Foster, who scored 11 points.
The victory also guarantees the Lady Dragons a berth in the state playoffs in Rickman's first year back at the helm after a short hiatus. Tuesday's win was also the 200th in his basketball coaching career.
"After Friday I told the kids that we were 0-0. This was the most important part of the season and all we had to do was win two and we were in," Rickman said. "I credit our kids because they took that to heart and we've started peaking at the right time."
Pepperell (6-16) will play No. 1 seed Model at 4 p.m. on Friday.
Gordon Central girls 73, Armuchee 63
A fast-paced, physical game led to another upset in the girls' bracket of the Region 7-AA tournament as No. 7-seeded Gordon Central grabbed control quickly and defeated No. 3 seed Armuchee 73-63.
It marked the second straight win for the Gordon Central girls, who earned their first-ever berth in the state playoffs with the victory over Armuchee. The Lady Warriors with take on No. 2 seed Rockmart in the region semifinals Friday at 7 p.m. at Model High School.
Armuchee (13-12) got behind early after Gordon Central used three 3-pointers to build an 11-3 lead. The Lady Indians settled down and tied it up 13-13 with about a minute left, but the Lady Warriors used the perimeter to attack again in the second period to pull ahead 31-24 at halftime.
Livia Skinner scored Armuchee's first 10 points in the second half, but the Lady Inidians couldn't find the right defense to keep Gordon Central's Mercedes Coleman and Cara Crump from finding the basket, and the Lady Warriors stayed in front.
Skinner led Armuchee with 27 points, while BrandyAnn Wacker finished with 14. Both Lady Indians had a pair of 3's, and Karson Fallin had nine as she hit three treys.
Coleman and Crump combined for 54 of Gordon Central's 73 points, with Coleman scoring 30 and Crump adding 24.