PREP BASKETBALL: Pepperell girls get win in season opener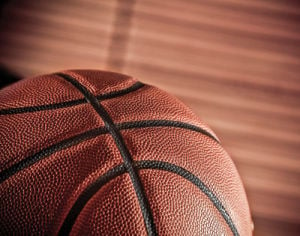 The Pepperell girls' basketball team began its season with a 49-37 victory against Paulding County on Saturday in Lindale.
Kaylee Mansell and Caroline Clark led all scorers with 11 points each, while Anna Cowan added five points.
The Lady Dragons (1-0) take a week off, but play again on Nov. 28 when they travel to play Cartersville.
In other action:
Adairsville boys 68, Armuchee 65
The Armuchee boys got their season under way Saturday hosting Adairsville. The Indians turned things on in the second half but came up short, 68-65.
Luke Mayhall led Armuchee with 15 points while fellow sophomore Branston Duck added 13 points in the non-region contest. Junior Brayden Perry contributed 10 points.
The Indians (0-1) will participate in the Fire on the Mountain Classic at North Sand Mountain High School on Monday and Tuesday. They face the host team Monday at 7 p.m.
Unity Christian boys 48, Cornerstone Prep 44
A second-half resurgence led to a victory for the Unity Christian boys' team on Saturday as they edged Cornerstone Prep 48-44 on the road.
The Lions (2-0) were down 29-30 at halftime and went on to hold the hosts to 14 points in the final two quarters while taking the lead.
Brayden Dean led Unity with 16 points in the game while Janson Slaughter had nine points and Josiah Petro added eight. The Lions are back at home Tuesday to host Hearts Academy at 7 p.m.
Armuchee girls 61, Adairsville 46
The Armuchee girls remained unbeaten in the young season thanks to a 20-point performances from BrandyAnn Wacker and Livia Skinner as the Lady Indians defeated Adairsville 61-46 at home Saturday.
Karson Fallin had eight points for Armuchee, which improves to 2-0. The team will be back in action Monday as it hosts the two-day Lady Indians Thanksgiving Classic.
Sonoraville and Cartersville's girls will get things started with a 5:30 p.m. contest, followed by Armuchee taking on Cherokee County (Ala.) at 7 p.m.