PREP BASKETBALL: Local teams prepare for the state playoffs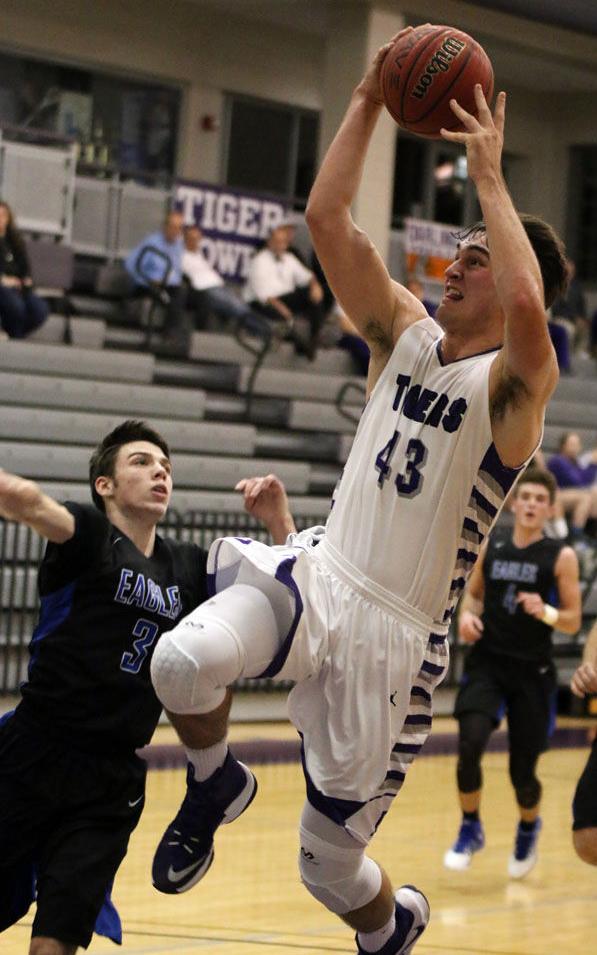 Basketball teams around Greater Rome have no more chances for near-wins or moral victories. It is win or go home, and coaches around the area are making sure their players realize it.
The GHSA state playoffs begin Friday and Saturday featuring eight local teams, while the Unity Christian girls begin their run in the GICAA playoffs on Friday.
In each case, there are preparations for the atmosphere that the state playoffs bring.
"From this point on, we know the stakes," Darlington boys coach Tim Garrett said. "Our seniors realize that every game could be their last, and they're making sure everyone else realizes the urgency we need to have. That's the mindset we have right now."
Both Darlington teams begin the Class A Private playoffs Saturday afternoon at the school's Huffman Center, with the girls playing at 3 p.m. against Athens Academy and the boys at 4:30 p.m. against Stratford Academy.
Friday will see the Region 7-AA champion Model girls host Temple at 6 p.m., while Armuchee's Lady Indian host Lamar County at the same time. Pepperell's girls travel to Heard County for a 7 p.m. tipoff, and Coosa's boys play Callaway on the road at 7:30 p.m.
Saturday is gameday for both the Region 7-AA champion Chattooga boys and runner-up Rockmart. Chattooga will host Temple, while the Jackets host Spencer. Both games start at 6 p.m.
With an early exit in the Region 6-A tournament last week, Darlington's boys have spent the past week practicing the fundamentals to make sure they are sound when they play again Saturday.
"That loss to Mt. Paran was a bit of a wake-up call," Garrett said of the 55-54 double overtime loss.
"You have to be able to bring full effort every game, and if you can't do that, there's a chance you can get beat. But if we play a sound game, we are going to be in the game."
Garrett said he has not seen much of Stratford, only knowing the team lost to common opponent North Cobb Christian. He intends to look more into the team as the week goes along.
While Darlington comes off a loss, the Model girls have been rolling, winning six of its past seven games by double digits and beating Armuchee 73-47 in the Region 7-AA Championship game. The team has lost only once since the start of January.
Coach Sally Echols does not believe much of a mindset change is needed, knowing her team has already been locked in most of the year.
"There is some excitement to the first round, but I think the mindset is already there," Echols said. "We try and make sure the girls know from game one to bring intensity every game and that our attack begins on defense."
Unity Christian may not be in the GHSA, but the Lady Lions certainly have made some noise. They have won their last 11 games, including a perfect run through the GICAA North Region, with a fourth consecutive region championship win last Friday.
Coach Emily Claytor understands, however, that there are different stages in the season and the final one begins this weekend. Even before this week, she made sure her players knew the road that was to come.
"We talked to the girls about this 'win or go home' way of thinking during the region tournament," Claytor said. "And everyone has bought in because these girls are hungry and they want to give their all."
LOCAL STATE PLAYOFF GAMES
GICAA Division 1-A
Friday
Heritage Christian girls vs. Unity Christian, at East Georgia State, 8:30 p.m.
Class A Private
Saturday
Athens Academy girls at Darlington, 3 p.m.
Stratford Academy boys at Darlington, 4:30 p.m.
Class AA
Friday
Temple girls at Model, 6 p.m.
Lamar County girls at Armuchee, 6 p.m.
Pepperell girls at Heard County, 7 p.m.
Coosa boys at Callaway, 7:30 p.m.
Saturday
Temple boys at Chattooga, 6 p.m.
Spencer boys at Rockmart, 6 p.m.