PREP BASKETBALL: Lady Lions lose in state playoff semifinals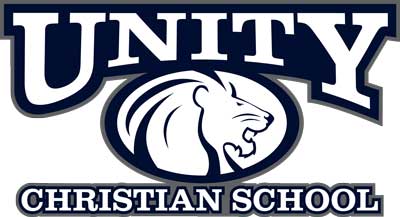 Throughout the entire season, the Unity Christian girls' basketball team had faced challenges and risen above them time after time.
But on Friday, the Lady Lions were unable to pull together one more fight for a win as they lost 56-37 to Fullington Academy in the GICAA Division 1-A state playoff semifinals at Central Georgia Tech in Macon.
The loss is Unity Christian's first this season to a fellow GICAA opponent, having built a 14-0 record in league games prior to Friday's contest.
First-year head coach Melanie Thornbury led Unity Christian to its fifth region championship in a row this season just before the former Coosa standout had to go on maternity leave.
The region title gave the Lady Lions the No. 1 seed from the GICAA Division 1-A North Region and a bye in the opening round of the state playoffs.
Assistant coach Russ Dyer took on the role as acting head coach in her absence last Friday as Unity (16-2) began the state tournament in the quarterfinals with a 54-39 win over The Habersham School at South Georgia State in Douglas.
Fullington, the GICAA Division 1-A West Region champion, will play Georgia Christian School, the West Region's No. 3 seed, in the state championship game today at 5 p.m. in Macon.