PREP BASKETBALL: GSD teams split games against Atlanta Area SD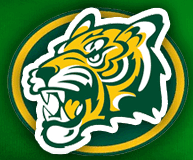 The Georgia School for the Deaf hosted the teams from the Atlanta Area School for the Deaf on Tuesday in Cave Spring. The GSD girls won their game while the boys lost in a tough matchup.
The Lady Tigers (2-1) defeated the Atlanta Area School for the Deaf 36-10 with Zariah Clay leading the way with 16 points. Chynah Johnson finished with eight points and led the team in assists.
The Tigers (0-3) were paced by DeMarco Brown's 35 points, which included six 3-pointers, but GSD lost 70-48 to AASD. Jeremiah Green added seven for the hosts.
Both GSD teams will be on the road Thursday as they travel to Valley Head High School in Alabama.