Prep Basketball: English steps down as Warriors coach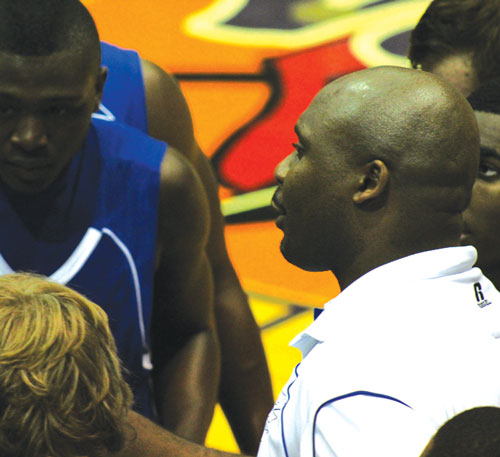 There will be a new boys head basketball coach at Gordon Central next season. But for now, the person that will lead the team remains a mystery.
Rodney English "asked to be released from his contract" as head coach of the Warriors last week after three years at the helm and Gordon Central "acquiesced" according to athletic director Scott Cullifer.
In his three seasons at Gordon Central, English led the team to a 43-39 overall record, including going 18-10 this past season while leading the Warriors to the second round of the Class AAA State Tournament.
Cullifer said the search for a replacement would start immediately.
"We are looking for someone to invest in the good nucleus of players we have in our program at Gordon Central," said Cullifer. "We want a coach willing to work with the middle school and our feeder schools to build a solid basketball program.
"We're also looking for a person with the ability to work with and positively impact the entire Gordon Central athletic department, staff, student body and community."
It will be the second new basketball coach for Gordon Central hired this summer as Erick Hopper was named the new girls head coach earlier this month. He takes over for Lee Economos who resigned after last season due to a family move.
English is still under contract to teach at Gordon Central next school year.