PREP BASKETBALL: Dragons get 88-66 win over Warriors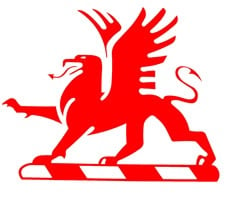 After struggling to score points against Darlington, the Pepperell boys found their stride under the basket Friday night in a Region 7-AA contest in Calhoun.
The Dragons defeated Gordon Central 88-66 in the road game, bringing them to .500 on the season with a 5-5 record and giving them a 3-2 mark in the region.
Blake Vasser led Pepperell with 20 points, including five 3-pointers, while Dawson Melton and Jamal Ware both scored 13 in the contest. Branson Hanks rounded out the leading scorers for the Dragons with 11.
Pepperell's girls' team took another tough loss, however, as Gordon Central edged out a 48-41 win over the Lady Dragons. Both Pepperell squads will be back in action Tuesday at Coosa High School.
Dade County girls 48, Armuchee 43
The long trip up to Trenton didn't sit well with the Armuchee girls' team as they came up short against Dade County in a 48-43 Region 7-AA loss.
Livia Skinner was the lone Lady Indian to reach double digits, accounting for more than half of Armuchee's final total with 25 points. BrandyAnn Wacker was next with seven.
Armuchee (8-6, 3-2 7-AA) will try to bounce back today when they visit Coosa for a 5 p.m. game, followed by the boys' game at 6:30 p.m.