PREP BASKETBALL: Coosa teams sweep Gordon Central on the road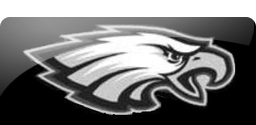 The new year got off to a positive start for the Coosa boys' and girls' basketball teams Tuesday night as the two programs picked up road wins over Gordon Central in Calhoun.
Both Region 7-AA victories kick off the last month of the regular season that will be packed with conference contests, leading up to the region tournament in early February.
In the boys' game, Coosa got out to a fast start and defeated the Warriors 77-51 on the foundation of a 25-6 first period. Kenon Dixon and Zeph Philyaw each had 18 points to lead all scorers.
The Eagles (6-6, 3-1 7-AA) were up 44-26 at the half and then outscored Gordon Central 33-25 in the final 16 minutes. Jaylen Nelson added 11 points for Coosa, and Dixon and Nelson head had a pair of 3-pointers.
The Warriors (0-11, 0-4) were led by Christian Marycz (12) and Quan Curtis (11). Coosa hit a total of seven 3's in the game to Gordon Central's none.
In the girls' game, the Lady Eagles got a boost from a 5-0 run at the end of the first half and held on for a 69-61 win. The mid-game stretch gave Coosa a 37-32 lead.
Taylor Roberts led Coosa (5-6, 2-2) with 19 points while Carah Arrant had 18 and Gracie Shumate added 13, including three 3's. The win is the Lady Eagles' third in a row.
The Lady Warriors (4-6, 1-3) went ahead 54-53 early in the fourth period after a trey from Mercedes Coleman, but Coosa recovered and maintained the lead through the end. Coleman led Gordon Central with 23 points.
Coosa will be back in action Friday, hitting the road again to take on Chattooga in Summerville.