PREP BASKETBALL: Cheeks, Palmer, Arnold, Curtis lead the way for Calhoun Times All-County Team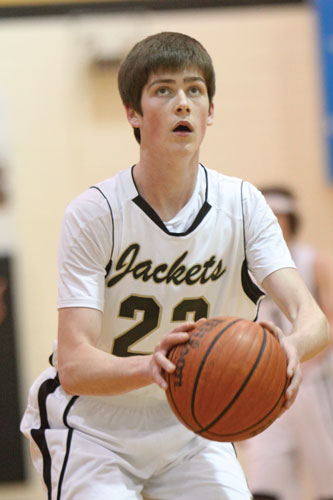 It was a basketball season to remember in Calhoun and Gordon County.
There was success throughout the county with a total of three region titles won and five total state tournament wins.
Behind all the wins for Calhoun, Gordon Central and Sonoraville were some great players on the boys and girls side.
Today, the Calhoun Times honors the players that rose above the rest to lead their teams to memorable runs in 2012-13 with its second-ever All-County Team.
Leading the way are a quartet of players that filled stat sheets and made headlines this past season.
Sonoraville's Carrie Cheeks and Calhoun's Taylor Palmer are this year's girls Co-Players of the Year.
Both players controlled the paint for their respective squads to lead Sonoraville and Calhoun to their best seasons in program history.
With Cheeks as the centerpiece, the Lady Phoenix finished the season with a 27-2 record en route to their first ever region title (including a dominant run through 5-AAA) and their first ever state tournament win (in their first ever state tournament appearance).
The Calhoun girls enjoyed the same success with Palmer leading the way. The Lady Jackets completed a 26-2 season which included a Region 7-AA title (the team's second in three years) and a run to the Class AA State Tournament third round (the first ever for the team). This is Palmer's second straight All-County Player of the Year Award.
Over on the boys' side, the accomplishments were many as well, and two local players, Calhoun's Greyson Arnold and Gordon Central's Chandler Curtis were the key cogs in great seasons for each of their teams. Arnold and Curtis are this year's boys Co-Players of the Year.
As a senior, Arnold was the emotional leader for the Jackets, who finished with an 18-6 record en route to their first region title since 2002. They also won their first-round state tournament game against Hapeville Charter.
Curtis' play was similar for the Warriors as he did it all in a memorable campaign in which the team advanced to the second round of the Class AAA State Tournament after a win on the road in the first round over Franklin County.
These four players are the captains of the First-Team honorees, which include five additional members for each of the boys and girls squads selected from the three local schools.
Each of the three schools have at least one representative on each of the boys and girls First Teams.
The team also includes Coaches of the Year for both boys and girls as well as and honorable mention selections.
For the full Calhoun Times All-County Team, including capsules for the Co-Players of the Year, First-Team selections and Coaches of the Year, see Wednesday's Calhoun Times.