PREP BASKETBALL: Back in state semifinals against Laney, Model's girls looking to extend playoff push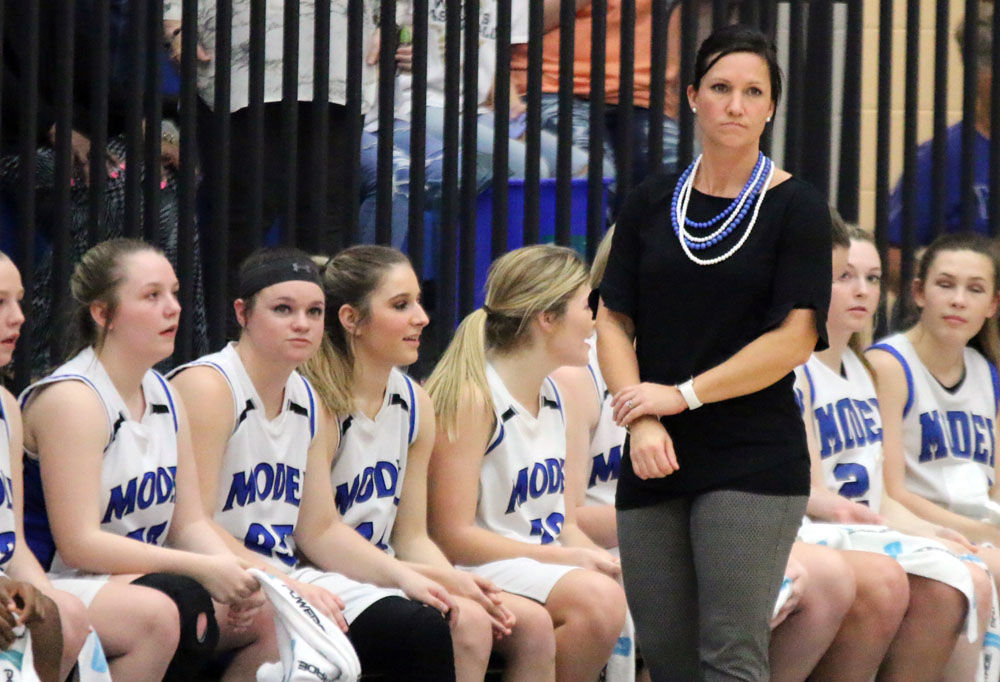 Chances at revenge on a state level are sometimes hard to come by for high school teams when the playoff brackets fall where they may. Hard work, though, can always be held as a constant goal, no matter the situation.
The Model Lady Blue Devils have had moments this postseason where their hard work has paid off, and the team enters Saturday's Class AA state semifinals with the knowledge that determination and teamwork will come in handy against the reigning state champions.
Almost a year after meeting in the Final Four on the same court, Model and Laney will have a rematch for a spot in the Class AA state championship game. The semifinal game will take place at Georgia College and State University in Milledgeville on Saturday at 2 p.m.
Head coach Sally Echols has talked about how the make up of the team is a balance of youthful excitement and veteran experience that has produced a sense of excitement. That drive has led to thrilling wins over Putnam County and Dodge County so far in the playoffs.
"You know, I've never had a group that gets so hyped before a game. But it feeds their game. And I think they're focused, and that's the most important key for us," Echols said. "We're excited to be going to the Final Four without question, but we're going to work. We're not going to play. So we want to show up and get gritty again."
The Lady Devils have avenged one recent playoff loss already by defeating Putnam County 70-64 in the first round. The Lady Eagles eliminated Model in the quarterfinals two years ago, which was then played at a neutral site — Georgia College in Milledgeville.
The Lady Wildcats come in as the top-ranked team and undefeated, riding a two-season winning streak that includes their 65-49 win over Model in last year's semifinals and an 85-76 defeat of Rabun County in the 2017 Class AA title game.
Model (25-3) is still pushing its defense-first mentality after winning its fourth-straight Region 7-AA title. The Lady Devils have won 15 in a row and were a perfect 13-0 on their home court this season.
Laney, which is in Augusta, now stands between the Lady Devils and getting past the mental block of Milledgeville.
The Lady Wildcats (30-0) defeated No. 2 Banks County 54-39 in the quarterfinals Tuesday night, giving them their toughest test of the season.
Laney seniors De'Sha Benjamin and Jhessyka Williams pace the Region 4-AA champions, with Benjamin averaging 22.2 points and 8.1 rebounds per game. Williams is posting 16.5 points and 7.3 rebounds per game.
The winner of Saturday's game will face either Fitzgerald or Josey — the Region 4-AA runner-up — in the Class AA state championship game Wednesday at 2 p.m. at the Macon Centreplex.
IF YOU GO
WHAT: GHSA Class AA Basketball State Semifinals, No. 6 Model vs. No. 1 Laney
WHERE: Georgia College and State University, Milledgeville