Prep baseball: Pepperell shuts out Model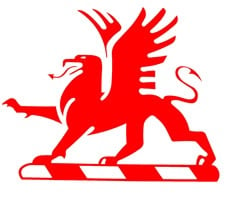 Pepperell 6, Model 0
Pepperell pitcher Tyler Smith struck out 11 and allowed only two hits in six scoreless innings to help guide the Dragons to a 7-AA victory.
Jesse Gregory pitched the seventh inning and recorded two strikeouts. 
The Dragons' biggest inning came in the bottom of the third, when Caleb Jackson helped fuel a big rally with a two-RBI triple into left field.
Jackson finished 2-for-3 on the day, adding a double to go with his triple.
Zach Williams also went 2-for-3 with an RBI, and Bryce and Bradley Adams had an RBI each after they both went 1-for-3. 
Pepperell head coach Wright Edge said his team's aggression at the plate contributed to the win. 
"We had a couple of guys step up and we had a very successful day with the bats," he said. "In cold weather like this I'll take whatever I can get."
Model coach Brett White said the Blue Devils didn't get "the timely hits they needed" in the matchup, but tipped his hat toward Pepperell. 
"They played a good game," said White. "Their pitcher came out and threw strikes and they made plays behind them defensively," he said.