Prep baseball: Model downs rival Armuchee on the road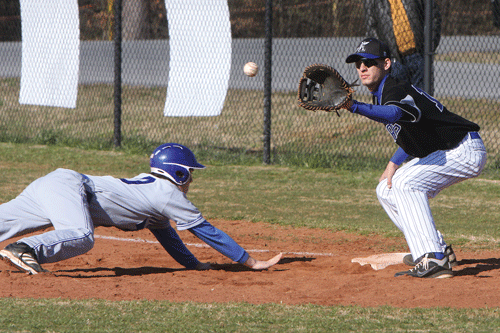 After falling to Armuchee just last week at State Mutual Stadium, Model got a little revenge over their rival by posting a 5-1 victory on the road.
Allan Holmes earned the win, as he pitched seven innings, allowed six hits and a run and had nine strikeouts.
Holmes, along with Matt Gordon, led the Devils' offensive attack as well. Each had two hits and one RBI.
Griff McGuire and Cole Oliver had two hits apiece.
Justin Henderon had an RBI.
Armuchee's Chad Wilson pitched for seven innings and allowed 10 hits and five runs.
Cal Russell had a double and one RBI.
Wilson, Wyatt Cochran, Blake Harris and Dylan McBurnnett all went 1-for-3 for the Indians (2-7, 0-2)
The Devils balanced their records to 3-3 overall and 1-1 in Region 7-AA.
Model will travel to Cedartown on Friday, and Armuchee will be at Bremen on Monday. Both games are nonregion contests.