Prep baseball: Dragons down Woodland, Cass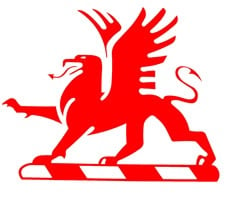 The Pepperell baseball team took home two wins on Saturday at Woodland.
The Dragons won a close game over the host team, 3-2, and downed Cass in their second game, 8-3.
In the victory over Woodland, Jesse Gregory was the winning pitcher as he pitched the complete game.
Gregory had eight strikeouts and gave up four hits and two runs.
Tyler Smith went 1-for-2 with a double for the Dragons, and Caleb Jackson and Zack Williams were both 1-for-3.
Bradley Adams drove in two of the Dragons' runs with a sacrifice fly and an RBI-groundout.
The Dragons (3-1) exploded on offense in their second game of the day by scoring eight runs on 16 hits during the victory over Cass.
Jackson finished 2-for-4 with a triple and two RBIs, and Evan Ashley was 3-for-4 with a double and an RBI.
Jackie Harwell went 3-for-3 with an RBI to help fuel the attack.
Bradley Adams and Brice Adams were both 1-for-4 against Cass and each had a double and finished with two RBIs.
Zack Williams, Nick Williams and Zack O'Neal were all 2-for-4.
Nick Williams had the win for the Dragons as he pitched 5 2-3 innings and had three strikeouts.
The winning pitcher's brother Zack Williams close out the last 1 1-3 innings and had two strikeouts.
Pepperell will host Cedartown on Tuesday.