Prep baseball: Coosa secures two wins over Paideia, Trion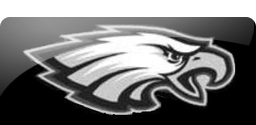 By downing Paideia, 4-2, and host team Trion, 5-3, the Eagles boosted their record to 3-1.
Nick Tucker pitched the complete game against Paideia and had five strikeouts, two walks and gave up six hits.
Tucker, along with Jake Storey, was the leading hitter. Both Tucker and Storey had two hits and two RBIs.
Sam Tuck hit a double for the Eagles.
Pitcher Evan Osborne had the win against Trion as he pitched the last four innings of the extended nine-inning game.
He had one strikeouts and two walks.
Peyton Moore pitched the first five innings, had three strikeouts, one walk and gave up four hits.
Tucker had two hits and an RBI against the Bulldogs.
Coosa will travel to North Murray on Monday for a nonregion matchup.