Pepperell's Thomas, Hammond lead winning team at Georgia Elite Classic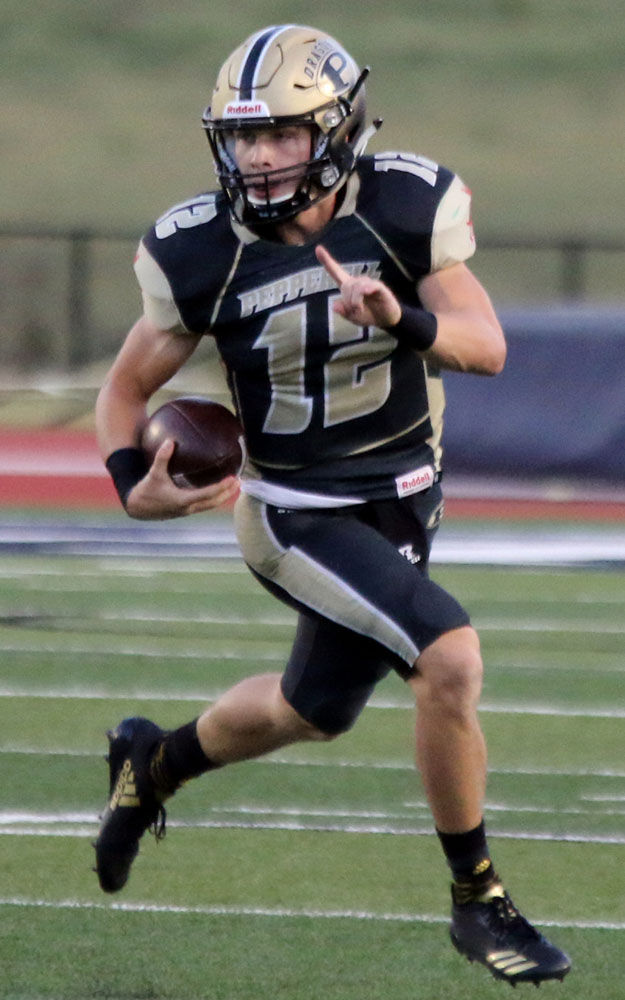 A group of local high school football players got to take to the field against some of their peers one more time this week, and one of them stood out.
Pepperell quarterback Trevor Thomas was named the MVP of the Senior Elite Classic, part of the 2017 Georgia Elite Classic all-star games at McEachern High School that were held Thursday. Thomas, along with Dragons teammate Tae Hammond, played for the American team in the contest and helped give their side the 17-14 win over the National team.
Thomas put the American team ahead for good with a 33-yard touchdown run that capped an 11-play, 69-yard drive that took 5:40 and spanned the end of the third quarter and four minutes into the fourth.
The National team tied the game at 7-7 in the second quarter after Cedartown's Trevon Wofford found Harrison's Steven Peterson for a 26-yard touchdown just a minute into the. They then took the 14-7 lead after Ridgeland's Jalyn Shelton rushed 6 yards for a touchdown with 4:11 left in the half.
Thomas rushed for 106 yards with a touchdown, and Rice was 7-of-11 passing for 142 yards and his scoring pass on the first play. Cobbs finished with 94 yards receiving.
Wofford led the National team in rushing with 55 yards and was 4-of-6 passing for 34 yards and a score.
Peterson led his team in receiving with four catches for 50 yards and his score.