MONDAY'S ROUNDUP: Pepperell boys top Dade County 97-73 for important region win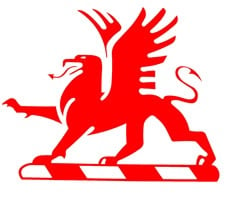 A tie for second in the Region 7-AA boys' standings was broken Monday night in Lindale as Pepperell defeated Dade County 97-73.
The Dragons got solid performances from several players with Cam'ron Miles leading the way with 22 points. Andrew Wilder added 18 and Blake Vasser scored 12.
Coach Zach Mendence said he was impressed with his team's energy from the start of the game, adding that the players' hustle up and down the court served them well down the stretch.
Pepperell (8-7, 6-3 7-AA) is back in action tonight at Rockmart at 7:30 p.m.
Unity Christian boys 55, Holy Ground Baptist 31
Unity Christian continued its winning ways Monday with a 55-31 road win over Holy Ground Baptist in Carroll County.
Josiah Petro paced the Lions with 15 points, followed by Terry Curry's 10. Hudson Hill and Huston Bryant each scored seven.
Unity (12-4) will play again Friday at Shiloh Hills Christian School in Kennesaw.