MONDAY'S PREP ROUNDUP: Pepperell boys' shut out Dade County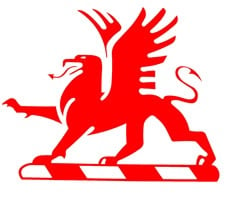 The Pepperell boys' soccer team earned a shutout Monday on the road with a 5-0 win against Dade County.
Moises Ramirez scored two goals and had one assist for the Dragons (3-2-1). Lane Koch, Edwin Chavez and Ivan Sandoval each scored one goal for the Dragons.
Jimmy Rivera, Ryan Hurst and Slamon Ghani had one assist apiece.
The Dragons will travel to face Chattooga today.
Dade County girls 9, Pepperell 4
Jasmin Martinez-Soto scored two goals Monday for the Pepperell girls' soccer team, but the Lady Dragons ended up on the losing side of a 9-4 final against Dade County on the road.
Sydni Hazelwood and Ansley Davenport each scored a goal for the Lady Dragons (3-2).
Goalkeeper Breanna Culpepper had 10 saves for Pepperell.
The Lady Dragons will next face Chattooga today on the road.