LOCAL SPORTS: Selman leaves behind lasting legacy in Armuchee community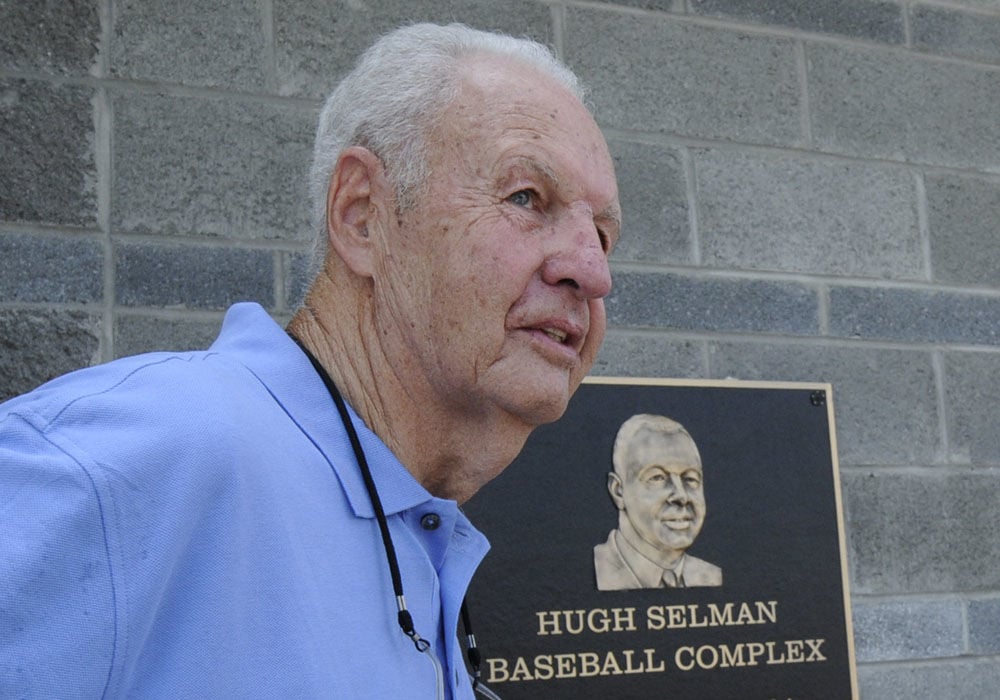 The longtime teacher and coach who touched the lives of students and colleagues alike at Armuchee High School for nearly three decades died Wednesday surrounded by his family at an area hospital. He was 89.
Selman began teaching at Armuchee in 1953 and quickly made a name at the school through his hard work and coaching techniques. He also dedicated 38 years of his life to military service.
"He was a class act," Rep. Eddie Lumsden said. "I guess, as a child, he was larger than life. He was tall, a basketball player and a coach. My first impressions are from my childhood, and I was very impressed with his physicality and his presence."
Lumsden played football at Armuchee in the late 1960's and was a student of Selman's, taking math from him in the seventh and eighth grade.
Selman coached the Indians' inaugural football team in 1962, and was integral in getting the team together. While he passed the reins on to Charlie Weatherford after the first season, Lumsden said he was still involved with the team.
But it was coaching girls softball where Selman really thrived, leading the Lady Indians to several championships, including the Northwest Georgia Invitational, which they won five years in a row. Selman also served as the athletic director, and helped form the school's baseball team and other programs.
Known for his unique coaching style, Lumsden recalled a story when his wife, Teresa Lumsden, then Teresa Pearson, was on the Armuchee softball team. Selman became so frustrated during a game once he went to his car and drove off, only to come back a few innings later to find the team had turned things around.
"He was always the sweetest and kindest guy," Lumsden added. "He always had a sense of humor, and that really endeared him to most of the folks that had the privilege to be coached and taught by him. He was the nicest guy you'd ever know."
In 2011, the baseball fields at North Floyd Park were named the Hugh Selman Baseball Complex, and he was inducted into the Rome-Floyd Sports Hall of Fame for lifetime achievement in 2013. He was also awarded the Armuchee High School Lifetime Achievement award in 1994.
He retired from Floyd County Schools in 1980 and went on to teach and coach golf at Riverside Military Academy in Gainesville.
"He was a true icon in the Armuchee community who no one can replace," Lumsden said.
Visitation will be at Daniel's Funeral Home today from 5 to 7 p.m. Services will be Sunday at 3 p.m. at New Armuchee Baptist Church, where Selman served as a deacon, Sunday School member and choir member.