Local FCA hosting Fields of Faith event Oct. 11 at Model High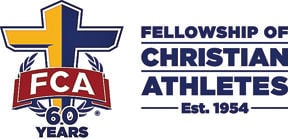 Students from Rome and Floyd County will join thousands of other youth on athletic fields across the nation on Oct. 11 at Model High School's Woodard-Tuggle Stadium, to share their Christian faith with fellow students during the 14th annual national Fellowship of Christian Athletes' Fields of Faith event.
This rapidly growing, interdenominational outreach event will be held at more than 500 locations throughout the nation. The event at Model begins at 6 p.m.
This will be the second FCA Rome Area Fields of Faith event. Last year, approximately 1,000 students and supporters attended at Coosa High School. All middle school through college students are invited.
"It's amazing that Fields of Faith has grown to welcome nearly 200,000 people to athletic fields where they can pray and worship together," said Jeff Martin, FCA's executive vice president of ministry programs and resources.
"We are so thankful for the students who feel passionate about sharing their faith with their fellow students so they, too, can see how Christ can impact their lives. There's no doubt that God is working through these young people and will continue to do so for years to come."
While Fields of Faith has its roots with FCA leadership, the event is designed to include multiple national Christian organizations, local churches and ministries. A local leadership team will determine the program of each Fields of Faith event.
More information about the 2017 Fields of Faith event is available at FieldsofFaith.com. To learn more about the event in Rome, contact Kent Howard at khoward@fca.org.