HOLIDAY FESTIVAL: Tournament brings back memories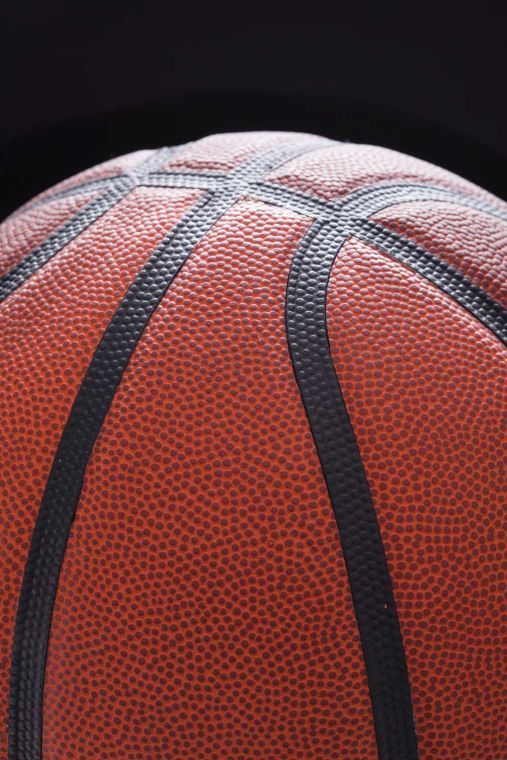 Monday marks the beginning of the 60th edition of the Holiday Festival Basketball Tournament. Over the years hundreds of players, fans and coaches have taken part in the event in what has become the longest running sanctioned basketball tournament in Georgia. With so many years of great games, it's only natural plenty of great memories abound.
Four individuals, who have played roles in the tournament albeit from a different perspective than fans, coaches and players, sat down to talk about their memories this week.
Randy Davis, who has been doing radio broadcasts of the tournament for 45 years, Jim O'Hara, the former sports editor of the Rome News-Tribune who helped organize the tournament for more than 20 years, David Dawson, who helped cover the tournament for more than 14 years and Matt Davis, who has done radio broadcasts for the tournament for almost a decade, all shared some of their favorite memories.
"When you really get down to it, this tournament is all about the memories," Randy Davis says. "It's more than a basketball tournament. It's a community event."
While the courts at Memorial Gym, Floyd College (now Georgia Highlands), Shorter, Berry and The Forum have all played host to tournament games, one common thread seems to flow through the tournament.
"I was in charge of this thing for 20 years and what I always took away from it is how the community came together," O'Hara says. "Between games and at halftime, you'd see the fans socializing and talking. It is just the fellowship at the tournament especially at this time of year that makes you feel good."
Of course, the tournament features plenty of top-notch basketball as well, and each of the four had different memories of special teams and players.
"I hate to just throw out a few names, because there have been so many great players in the tournament, and I hate to leave anyone out," Dawson says. "I will say Caroline Williams from Rockmart was just dominating as a player. Shawn Powell and Corey Roper from the good Darlington teams are a couple of more great players as well."
Big games between Cedartown and East Rome teams from the late 1980s and early 1990s were mentioned by three of the four.
"I remember some great games between East Rome and Cedartown," Randy Davis says.
"Those two or three years that East Rome and Cedartown met in the tournament, it was a great rivalry and classic basketball," O'Hara says. "Fans really packed in the gym to see those games."
Although Matt Davis was young during those games, he also has fond memories.
"My best memories of the tournament as a kid were getting to watch Tony Woods and Victor Saxton play. I had it in my mind that I was going to hit a growth spurt and be seven-feet tall and be able to dunk like them," he says. "I went up to those guys in the mall and asked them for their autograph."
"There have just been so many good players over the years. Mike Dean, Victor Saxton, Jermaine Spivey, Tony Woods (junior and senior), Caroline Peek, Martha Hufstetler, Sally Rush and just so many others," O'Hara says. "There were a lot of times college coaches would be calling us asking when certain teams were playing, so they could come and scout the kids."
Along with the players all four mentioned numerous coaches and the impacts they had on the tournament and the teams they coached.
"Larry Bing, Andy Akin, Jim van Ess, Ray Tucker, Dwight Henderson, Sally Echols, there have been some great coaches," O'Hara says. "Then you take someone like Andy (Akin) who played in the tournament, coached both boys and girls teams in the tournament and then saw his daughters play in the tournament and win it as well. That kind of sums up the whole tournament experience."
For Dawson, a couple of recent memories stick out.
"The Rome girls' run where they won like six in a row was amazing. They just had a mystique about them and even if their record wasn't great coming in, they seemed to find a way to win," he says. "And any time you have a coach Travis involved, whether it's Milt or Jacob, you know you're going to see some well-coached teams ready to play."
Along with good basketball, Matt Davis points out something else about the coaches.
"One common thread for all of the coaches I've seen in the tournament is they are all good people," he says. "They have the spirit of competition, but they also want what's best for their players."
And the level of competition in the tournament always seems to get better and more intense as it progresses.
"You can see it on the players' faces," O'Hara says. "The intensity, especially when you get to the semifinals and the finals, you can see it on the kid's faces. You just get to see how much it means to them."
And of course no memory of the tournament is complete without talking about the trophy. For those unfamiliar with it, the tournament winners get a trophy with a large gold ball on top of it.
"I've handed out a lot of those trophies and the looks on the kids faces when they get it, it's like they just won a national championship," O'Hara says.
Once the team has won the title, they never forget it.
"I still see one guy who every time he sees me out doing a broadcast, he reminds me about the 1964 Berry Academy team that won the tournament," Randy Davis says. "It's been a long time, but he still remembers — as do I'm sure every single one of the players on the teams that won."
The tournament also represents some work from the writers and radio broadcasters along with a legion of staff working behind the scenes to make it happen.
"I will say the tournament was always the busiest time for the sports staff every year, but I absolutely loved it," Dawson says. "It was just great seeing the players coming back. It's almost like Rome's family reunion.
"I know it sounds cheesy but it's true."
And while it's not exactly a memory, Matt Davis adds a final note.
"I hope the tournament is here forever, because I can't image the holidays without it," he says.
Jim Alred is New Media Director for News Publishing Company.​