GOLF: Gordon Lee's Lanier Guest named to Class All-State first team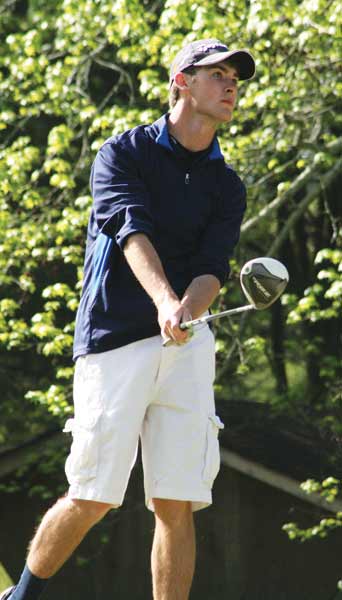 The Gordon Lee boys' golf team made history this spring by winning the program's first-ever state championship.
More history was made this past week as Lanier Guest added a Georgia Athletic Coaches Association All-State award to his resume.
Guest, a rising senior, was selected for the first team for all of Class A. He is believed to be the first male golfer in Gordon Lee High School history to receive such an honor.
"Honestly, I didn't expect this," said Guest, who shot a team-best average of 37 for nine-hole matches and 78 average for 18-hole rounds as a junior. "This past year was by far the most effort I've ever put into golf because I knew we had a shot at the (Class A public school) team state title."
After a solid regular season, Guest made his mark in the Area 4-A public school tournament at the Battlefield Golf Club in Ringgold in late April. He led the Trojans to an easy team victory and his round of 77 — a season-low — was just one shot in behind his good friend John Rollins of Trion, who was low medalist with a 76.
Guest went on to place fifth overall at the state tournament in Commerce with an 81, 10 shots behind Rollins, who won the individual state title with a 71.
"I didn't do my best at state," Guest said, "but I was proud of John for taking (the state title) back home to Northwest Georgia."
While he said he has worked hard on his total game, Guest said there was no question where he has made the most improvement in the past 12 months.
"It's definitely my scrambling," he explained. "I've worked hard at my chipping and putting, especially putting. I've never been that long of a hitter, although I do hit it pretty straight, but my scrambling is what kept me in the area tournament that day.
"I've come to learn though that it's putting that helps you win. Now in high school, players are getting a lot better and scores like 75 and even 72 may not cut it anymore. You have to be able to make birdies when the opportunities arise."
Gordon Lee head coach Ed Clendenen called the All-State award "a well-deserved honor".
"No one works harder at his game than Lanier does," Clendenen said. "He's a great leader for our team. He led us in scoring, but wasn't satisfied. He's always looking for ways to improve."
Guest said that while he originally did not think about playing college golf, he said it is an idea that he is considering more and more each day, and Clendenen believes he will have the opportunity.
"He's a very smart player who is understanding the game a lot more now," the coach added. "He's knows it's not how far you hit, but what score you post for that hole. He's a player that just wants to get better, and if his ultimate goal is college golf, I think he'll have that chance. But I'm just glad we have him for one more year and I can't wait to see how much he's improved."