Girls tennis: Lady Eagles defeat Dade County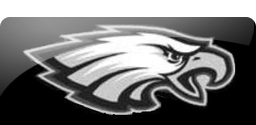 Coosa 4, Dade County 1
The Lady Eagles downed region opponent Dade County.
The results were:
At No. 1 singles, Coosa's Mary Corbin defeated Dade County's Madison Lancey, 6-0, 6-0.
At No. 2 singles, Coosa's Julia Hall defeated Dade County's Natalie Wallen, 6-1, 6-1.
At No. 3 singles, Dade County's Marjarie Bonnor defeated Coosa's Kayla Ngo, 6-2, 6-2.
At No. 1 doubles Coosa's Mattie Parris and Raven Ayer defeated Dade County's Brooklyn Poston and Corie Clark, 6-1, 6-0.
At No. 2 doubles Coosa's Emily Duggan and Ashlee Charles defeated Dade County's Hailey Gass and Emily Clark, 6-1, 6-0.
The Lady Eagles record is now 2-4 and will face Armuchee on Thursday at Alto Park.