GIRLS' SOCCER: Armuchee keeper notches Defensive Player of the Year award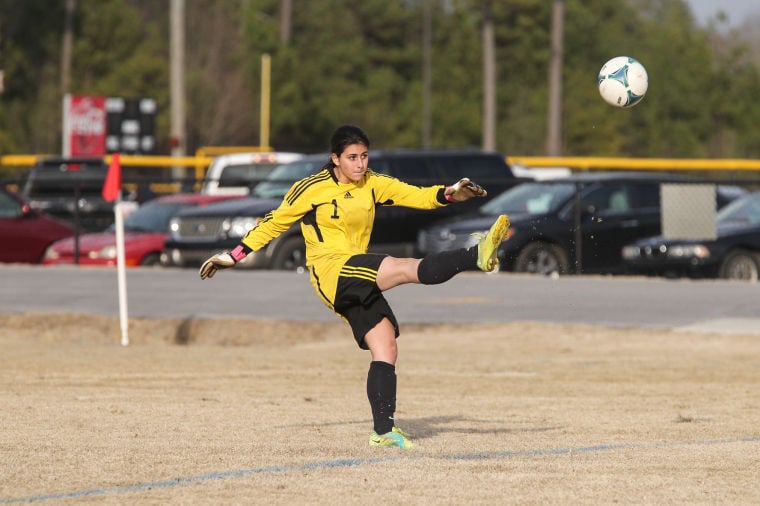 While soccer remains a team game, wins and losses are often times determined by the goalkeeper. That individual's efforts, both physically and vocally, affect the game in extraordinary ways.
For Erin Massey's efforts, she has been named the Rome News-Tribune Defensive Player of the Year.
Massey, a junior, was named to the DiVarsity All-Star team after recording 90 saves and 12 shutouts. She was diagnosed with leukemia during the season and is currently undergoing treatment.
"Our goalkeeper, Erin Massey, has been our MVP the past couple of years. She works really, really hard and it shows whenever she is on the field," Armuchee head coach Don Bettler said after the keeper led the Indians to a 4-0 win in late March.
Massey has all the instincts you seek in a keeper. She knows when to come out of the box, can push the ball out in one-on-one instances and can chip a shot away in the flash of an eye.
"Erin Massey is a huge factor in the success of the Armuchee girls' soccer team. Her team has confidence whenever Erin is between the sticks. Her statistics back that up. But statistics don't show you her character. She works year round to improve her game. And she takes every game seriously. But it's the intangibles that set her apart," Bettler said.
"For instance, late in a lopsided game where we were one goal away from mercy-ruling a team, Erin gave up a chance to score a goal herself to provide an assist to a teammate. That teammate, a senior, scored that goal. So we checked off the box for an assist. The stat is there, but it doesn't show you what happened. It doesn't show the character of the young woman. She's a leader."