Girls basketball: Sonoraville burned by Decatur's Dillard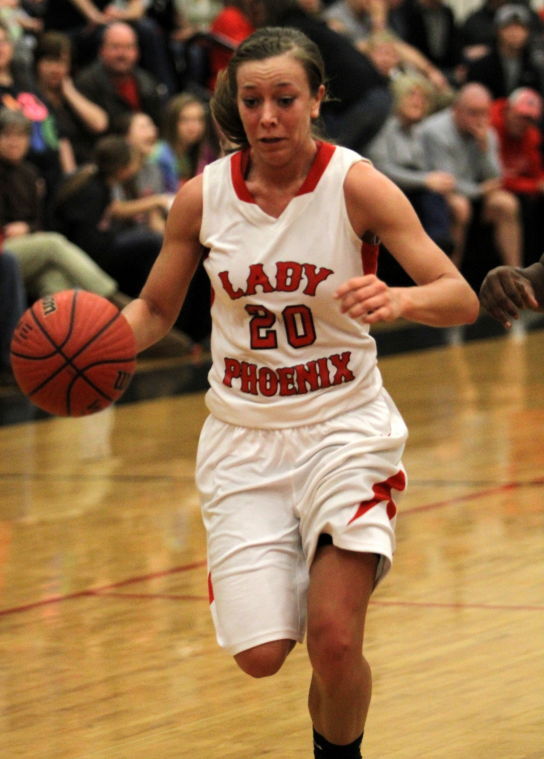 While putting together the best season in the program's history, the Sonoraville girls have played brilliant defense, holding their opponents to an average of just 36 points per game.
But in the second round of the Class AAA tournament on Friday, the Lady Phoenix surrendered nearly that many points to one player.
Decatur star Jordan Dillard, who has signed with Villanova, poured in 34 points as the Lady Bulldogs saddled Sonoraville with a 57-50 season-ending loss.
"We just didn't have anyone who could match up with her," said Sonoraville coach Stephanie Caudell. "She is a really good player, and she gave us a lot of trouble."
Carrie Cheeks finished with a team-high 16 points for Sonoraville (27-2), Peyton Smith added 12 and Jennilee Gentry had 10.
Sonoraville trailed by just two points in the fourth quarter before a banked-in 3-pointer by Decatur gave the Lady Bulldogs a little breathing room, and they held off Sonoraville from there.
"They did enough to win," said Caudell, "and we didn't."
Sonoraville, which won the Region 5-AAA championship and earned its first-ever state tournament berth, entered the night on an 18-game winning streak.
The Lady Phoenix held their opponents to 50 points or less in each game during the run.
And while Decatur didn't exactly explode against Sonoraville — scoring no more than 13 points in any quarter — the Lady Bulldogs used Dillard's huge effort to pull out the win in the tightly-contested game.
Sonoraville owned a 13-12 lead at the end of the first quarter and the teams were tied 27-27 at the half.
Decatur then outscored Sonoraville 14-10 in the third quarter and stayed in front from there by protecting a narrow lead throughout the final eight minutes.
"It was a good game," said Caudell, "and a tough (loss). We had our chances."
It was the first loss for Sonoraville since Dec. 21, when the Lady Phoenix fell to county rival Calhoun.
Caudell praised her team for taking the program to new heights.
"If you would have told me before the season that we would win 27 games, I would have been like, 'I don't know about that," said Caudell. But this team exceeded expectations. They have been an amazing group to coach."
"I hope, going forward, that our younger players see what a team is supposed to look like."