GIRLS BASKETBALL: Lady Wolves give gritty effort in loss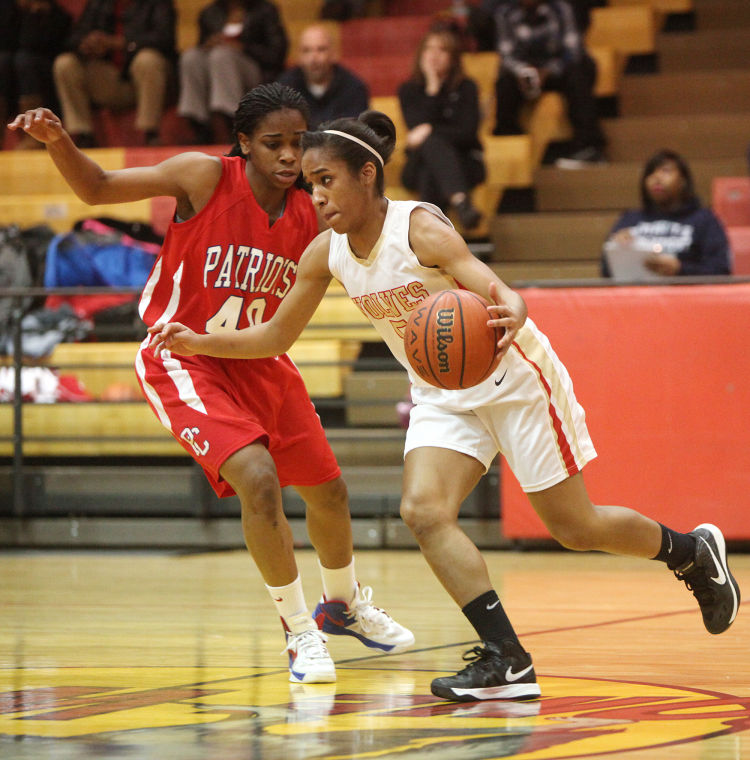 Although they suffered a loss on Senior Night, the Rome girls proved that they have the potential to make some noise in the region tournament next month.
The Lady Wolves put up a battle on Friday night against Paulding County — the top team in Region 5-AAAAA — before being saddled with a 53-41 loss.
Rome head coach Kevin Strickland was more than pleased with his players' effort.
"They played really hard, they tried to limit their turnovers, and showed up mentally," he said. "We played the first place team, (and) it's really hard to deal size wise with their length."
It was the final regular season home game for six Rome players — Kady Doegg, Danielle McDaniel, Brey Bagley, Astri Dupree, Tassie Dupree and Tamara Leath (who is out with an injury).
Maleia Fain led Rome in scoring with 12 points.
The Lady Wolves were only trailing by one at the half, but Paulding County came out and scored 21 points in the third to build a cushion.
"Paulding County played like Paulding County (in the second half)," Strickland said. "They're long, fast, and their speed really hurt us in transition.
"They got some easy baskets, and we hung in there and got some big shots."
Rome came into the night having won three of its past four games.
Rome will be matched up with East Paulding Tuesday on the road at 6 p.m.
Paulding County will play North Paulding on Tuesday at North Paulding at 6 p.m.