Girls basketball: Lady Jackets remain perfect in 7-AA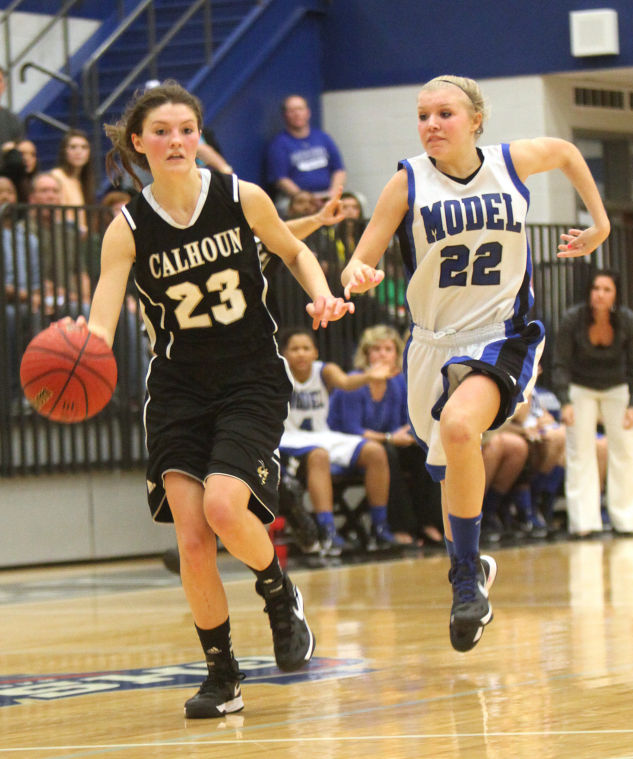 The Calhoun girls locked up a state tournament berth with a win Friday at Pepperell.
So they should've come out and been a little more complacent Tuesday at Coosa, right?
That wasn't the case.
The Lady Jackets played stifling defense early to roll to a 30-3 lead at the half before coasting to a 47-21 victory at the Eagle's Nest.
"We wanted to come out and play hard and not be sloppy tonight, and we did that," said Calhoun coach Jerry Pruett. "We had great effort, especially defensively. We were outstanding on the defensive end.
"We took care of business, and that's what we have to continue to do down the stretch."
Bree Walraven led the way with 13 points for Calhoun (19-1, 11-0). Carly Curtis added 10, and Taylor Palmer had eight.
The Lady Jackets held Coosa scoreless in the second quarter.
"We came out in our man pressure which we've been playing well," said Pruett. "We wanted to not give them any good looks, and the girls did that well tonight."
Heather Faust was the lone bright spot for Coosa (5-15, 2-8) with 12 points.
Calhoun, which can finish no worse than the No. 2 seed for the Region 7-AA Tournament, holds a two-game lead over Model in the region standings.
"I know the girls get tired of hearing it, but we've got to continue to come out and do what we're supposed to do no matter what (the region standings say)," said Pruett. "We still need to keep getting better. We want to be playing well come tournament time."
The Lady Jackets host Murray County on Friday, while Coosa visits Model.