GIRLS BASKETBALL: Lady Jackets hosting Wesleyan in Elite Eight tonight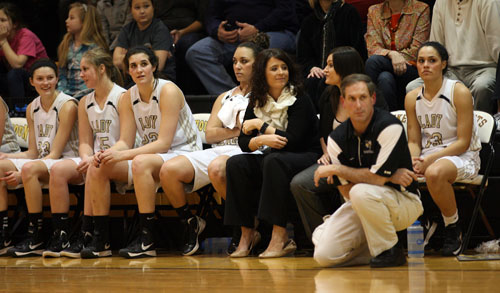 The Calhoun girls basketball team has had little resistance in their first two state tournament games, downing Westminster, 65-31, and Bowdon, 81-48.
Tonight, things will get a little tougher, however.
The Lady Jackets (26-1), who currently are on a 25-game winning streak, host No. 1-ranked and No. 1-seeded Wesleyan tonight in the third round (Elite Eight) of the Class AA State Tournament at 6 p.m.
It will be the Calhoun girls' first-ever Elite Eight appearance.
The Lady Jackets are the final local team standing after the Sonoraville girls, Gordon Central boys and Calhoun boys were all eliminated in the second round over the weekend.
For full details of the Calhoun-Wesleyan matchup, see Saturday's Calhoun Times or visit prepcentralonline.com