GIRLS' BASKETBALL: Gordon Lee caps December with win over LFO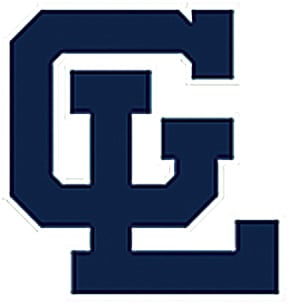 CALHOUN - With a little more than a month left before the Region 6-A and upcoming Class A public school state tournament, the defending state champion Gordon Lee Lady Trojans appear to be rounding into mid-season form quite nicely.
The Lady Trojans have had games this season when they have scored more than the 65 points they put up against LFO Monday afternoon at the Phoenix Classic at Sonoraville, and they have had games where their defense has given up less than the 45 points they allowed to the Lady Warriors.
However, it was the turnover column that had head coach Lester Galyon smiling after the game. Gordon Lee's heavy full-court pressure forced 26 turnovers against a solid LFO squad featuring two of the better guards in Region 5-AAA.
"That's a stat that really jumps off the page," Galyon explained. "Sometimes you get a lot of turnovers where the other team just throws the ball out of bounds, but today we got a lot of live ball turnovers that led to some easy baskets in transition. We've been lacking in that area a little bit the last few games, so it was good to see."
Gordon Lee was red-hot from the perimeter in the early stages of the game as five different players connected at least once from behind the 3-point line. The Lady Trojans' trademark pressure defense also established itself midway through the first half.
Ahead 19-11 with less than 30 seconds left in the first quarter, Gordon Lee scored five quick points on a Tiffany Holland trey and a steal and lay-up by Tori McElhaney just before the buzzer. Two more baskets, one coming in transition off a steal, came in the first 25 seconds of the second quarter as Gordon Lee quickly opened up a 17-point cushion.
LFO battled back to briefly cut the deficit back down to eight, but another run late in the second period stretched the lead back out to 16 by halftime and Gordon Lee would maintain a comfortable double-digit lead for the remainder of the game.
"In that first half, I think we saw what we're capable of doing when we shoot from the perimeter as well as we did," Galyon explained. "Then we had Katelyn (Lee) scoring inside, and with our defense we were able to create some chaos and get some steals and turnovers. That's when we're at our best. It's nice when the pieces start falling into place."
Holland had the hot hand in the first half where she scored 16 of her team-high 17 points. McElhaney added a dozen points on the afternoon and Abbey Bohannon nine as 11 different players got in the scoring column. Lee paced the team with eight rebounds.
Abi Mabry had a game-high 21 points for the Lady Warriors, but was the only LFO player to reach double figures.
Gordon Lee (8-3) will open region play this Saturday at Excel Christian. Tip-off is slated for 2 p.m.
"Eleven games into the season and I like where we are right now," Galyon said. "I would have hoped our record would have been a little better than it is, but we have lost to some pretty good teams so I can't complain too much. This was a good way to end this calendar year."