GIRLS BASKETBALL: Gordon Central hires Hopper as new girls basketball coach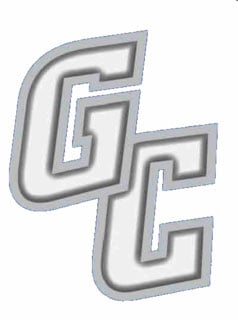 A new face will be patrolling the sidelines next winter when the Gordon Central girls basketball team takes the floor.
Erick Hopper was hired as the new head girls basketball coach at Gordon Central on Thursday.
Hopper, who gained experience while serving as assistant girls basketball coach at Coosa, replaces Lee Economos, who resigned after this past season due to a family move.
Hopper said he was ready to get started at Gordon Central.
"I'm definitely excited," said Hopper. "They are doing some good things up there with Coach (Scott) Cullifer as a new athletic director and a new principal with Mr. (Doug) Clark. Everything seems to be really positive.
"I got the chance to meet the girls (on Thursday), and they seem like a really good group with a lot of want to."
Hopper was most recently the head boys basketball coach at Coosa Middle School and has also served as an assistant girls coach at Coosa High in recent years under Connie Guinn. He was also the Coosa High girls soccer head coach for a short time. He is a graduate of Shorter University in Rome.
"I've been working for this opportunity for a few years now," said Hopper. "I kind of worked my way up from helping with the high school teams and as a head coach at the middle school level.
"To have this opportunity and take it is exciting. I feel like we can only go up here (at Gordon Central). I think we can be competitive in our region and have a chance to do some things here."
Cullifer, who will enter his second full year as athletic director this coming fall, said that Hopper was a great fit for the job.
"He comes highly recommended after working for a really good coach in Connie Guinn," said Cullifer. "He has already taken some leadership with other positions and done a great job as a coach at Coosa Middle and Coosa High.
"He is a guy that will work hard with the girls. He's had a natural progression as a varsity assistant, then middle school head coach and now varsity head coach, and we feel good about that."
Rebecca Dobson was also hired on Thursday to serve alongside Hopper as an assistant coach for the girls team. Dobson has worked as a parapro at Ashworth Middle the last few years.
In five seasons at the helm, Economos led the Lady Warriors to a 50-82 overall record. This past season, they fell just three points short of a state tournament berth by losing, 47-44, to LFO in the quarterfinals of the Region 5-AAA Tournament to finish up the season at 9-17.
Hopper said he hopes to take the Lady Warriors program over the next hurdle with his coaching style and attributes.
"Obviously, they haven't had a winning season in a while so the biggest thing I want to do is bring a winning attitude," said Hopper. "We've also got to get our feeder schools involved in order to build a long-lasting program.
"I want the girls to know that we have to have hard work an dedication. We want to play an aggressive, competitive style that lets our opponents know that win or lose, they were in a dogfight that night."
Cullifer echoed that building a long-term, successful program is the main goal and he believes Hopper can do that.
"We've got a good combination of returning players and young players, but it's not a situation where it's now or never," said Cullifer. "We are looking to get a consistent program running and really build up a blue side of the county that girls grow up wanting to be a Lady Warrior.
"Coach Hopper brings the qualities that we were looking for and has an exciting energy about him. He will focus on being fundamentally sound and running a structured, organized team."
Hopper said there will be a lot of work put in over the summer in order for the team to be ready for next season.