GIRLS BASKETBALL: After close loss to Model, Lady Tigers face No. 1 team in Class A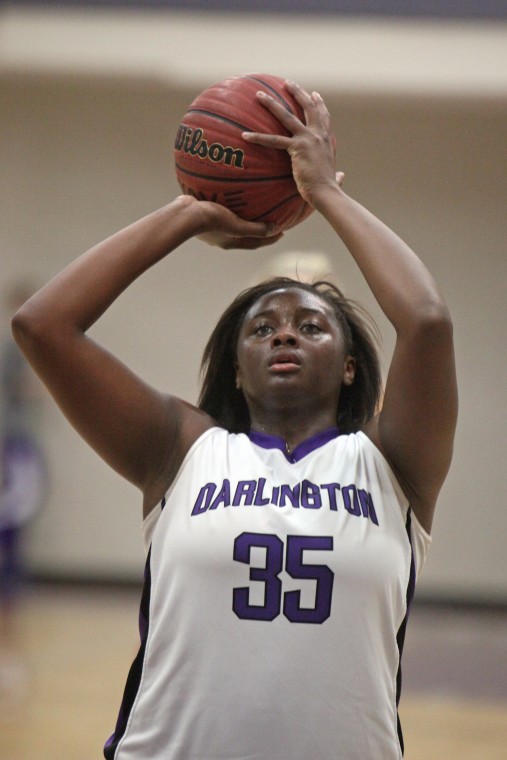 If fans at Darlington's Huffman Center didn't get enough intensity and drama between Darlington's and Model's girls basketball teams on Saturday, they'll get another opportunity tonight.
The Lady Tigers will face Southwest Atlanta Christian Academy in matchup that features the two top Class A teams in the state according to some polls.
Darlington — which lost to Model 54-52 on Saturday in a contest that was decided by Timia Reynolds' shot in the final two seconds — will carry an undefeated region record into tonight's game, as will SACA.
"It's a huge game," said Darlington girls coach Josh Hembree. "Anytime you play against the best team in the state, it's a huge challenge for your program. We're looking forward to it.
"We watched the film from the Model game today so we learned a lot from that. We also watched the film from Southwest's game. There's a reason they're the No. 1 team in the state. They seem to control the boards and the tempo of the game most of the time."
The Lady Tigers own a 3-0 record in Region 6-A/A, and the Lady Warriors are 4-0.
Hembree said the matchup will be a tough game for his team, and it'll be important for the Lady Tigers to keep the Lady Warriors' offense at bay.
"If they (SACA) throw it up and get it, throw it up and get it, throw it up and get it all night long then we're in for a long night," he said. "If we can pin them to one possession offensively, then we'll have a good chance to be in the game in the fourth quarter."
Darlington has had a successful season so far with Hembree celebrating his 100th win with the program and senior Terar Stewart reaching the 1,000-point and 1,500-rebound milestones.
The team also captured the Gold Ball at the Holiday Festival last month, winning the tourney's championship for the first time since 1991.
But Darlington's biggest goals are still out ahead of the Lady Tigers, beginning with tonight's game.
"We hope we go out and play the way we're capable of playing," said Hembree. "We've talked about all year giving the respect teams deserve, but we don't fear them. It'll come down to us, if we can do a good job of making good decisions with the basketball."