FRIDAY'S ROUNDUP: Rebounds propel Blue Devils past Indians, 62-46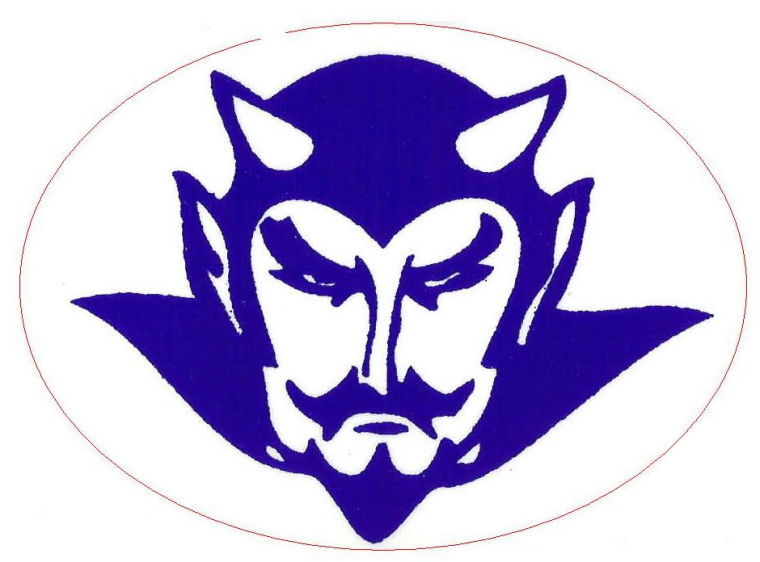 Josh Smith and Jackson Lively each recorded double-doubles Friday night and the Model boys' basketball team held its own at home with a 62-46 win over Armuchee.
Smith finished with 16 points and 15 rebounds, while Lively had 11 points and 12 rebounds in the Region 7-AA tilt. Justin Roberts added nine points and a team-high 16 rebounds for Model, which avenged a loss to the Indians from earlier in the season.
Jackson Mathis scored 15 points for the Blue Devils, while Jared Bomer added 10. Model (9-12, 5-7 7-AA) had 52 total rebounds.
Armuchee (4-18, 4-8) was paced by Brayden Perry and Eli Brock, who scored 11 and 10 points, respectively.
Model will host Rockmart on Tuesday while Armuchee welcomes Dade County to town.
Darlington boys 73, Bowdon 56
All five Darlington starters reached double digits and the Tigers continued to add to their Region 6-A/A standing with a 73-56 win at Bowdon on Friday.
JD Hull led the way with 20 points, followed by Andrew Land with five 3-pointers for 15 points. Barrick Wade sank four 3's on the way to 14, while Eli Brooks and Sam Tackeberry both added 11 points.
Darlington (12-5, 7-1 6-A/A) is on the road today at North Cobb Christian to try to avenge its only subregion loss this season. Tip-off is at 4:30 p.m.
Model girls 73, Armuchee 47
A battle of cross-county rivals went to Model's girls as the Lady Blue Devils kept their undefeated mark in Region 7-AA intact after a 73-47 win over Armuchee.
Model senior Victaria Saxton poured in a game-high 34 points, scoring 11 in each of the first two periods. Teammate Moe Welch and Libby Upton each added 10 each.
Armuchee (12-10, 7-5 7-AA) was paced by Livia Skinner, who scored 16 points, while Karson Fallin had 14 and BrandyAnn Wacker added nine.
Model (18-4, 12-0) will be back in action Tuesday hosting Rockmart while Armuchee is at home against Dade County.
Coosa girls 46, Gordon Central 42
Emma Reynolds and Carah Arrant each scored 12 points for the Coosa girls' basketball team Friday as the Lady Eagles edged Gordon Central 46-42 for a Region 7-AA win at home.
Nay Milsap added nine points for Coosa, while Taylor Roberts finished with eight. The win improves Coosa to 8-12 overall and 5-7 in the region.
The Lady Eagles step out of 7-AA today for a game against Adairsville today at home.
Bowdon girls 50, Darlington 35
Caroline Dingler led the Darlington girls with 14 points Friday but the Lady Tigers lost 50-35 at Bowdon in a Region 6-A/A game.
Darlington (7-10, 3-5 6-A/A) will be on the road today as they travel to North Cobb Christian for a 3 p.m. game.