FRIDAY'S PREP ROUNDUP: Coosa has big game vs. Armuchee in 9-1 win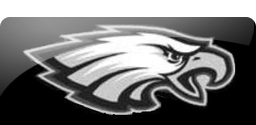 Caleb Shiflett tossed a complete-game gem from the mound for the Eagles in the Region 7-AA contest, tallying eleven strikeouts in seven innings while scattering just three hits and three walks.
Coosa's Reese Burnette opened up the scoring in the third, sending a solo home run over the right field fence. Armuchee (12-12, 5-7 7-AA) would tie the game by drawing a bases-loaded walk in the top of the fourth, but the Indians were held scoreless the rest of the game.
Shiflett later added to his own cause with a bases-loaded two-RBI double in the big fifth inning for the Eagles (12-11, 8-4). Armuchee will travel to Southeast Whitfield on Monday, while Coosa will head to Rockmart on Tuesday.
Bowdon 5, Darlington 4
A late-game rally pulled Bowdon ahead of host Darlington in a 5-4 Region 6-A/A loss for the Tigers on Friday on Senior Night.
Darlington opened scoring with a three-run first inning and led 4-2 before Bowdon scratched up three runs in the sixth and held on for the win.
Nolan Wilson went 3 for 4 with a double and three RBIs to lead the Tigers' charge at the plate. Nick Mauer finished 2 for 4 with an RBI, and Zuker Campbell went 2 for 4.
Darlington (10-14, 7-5 6-A/A) is still in the top four of its subregion and will play a region crossover game on Thursday.
Kell 2, Rome 0
The Rome Wolves' bats were silent in a road battle with Region 7-5A foe Kell on Friday as the Longhorns won 2-0 as Rome was held hitless.
Alden Astin allowed one run and one hit in five innings for the Wolves while striking out four. Rome (13-11, 8-5 7-5A) will host Kell on Monday at Legion Field.
SOCCER
Rome girls 3, Kell 1
Rome freshman Mae Pierce once again stepped up for the Lady Wolves' soccer team Friday evening, scoring all three Rome goals in a 3-1 defeat of Kell on the road.
The win ensures Rome (8-6-2, 7-1 7-5A) will finish the regular season no lower than second in the Region 7-5A standings, giving them host rights for the first round of the Class 5A state playoffs on April 24.
Janet Hartman, Eugenia Knauss and Marianne Delgado each recorded an assist, while keeper Michele Monzalvo finished with seven saves.
Rome will host Dalton in a non-region match Tuesday at Barron Stadium.
Lithia Springs girls 3, Pepperell 2
Ansley Davenport continued a solid season for the Pepperell girls' soccer team on Friday, but the Lady Dragons came up short in a home match against Lithia Springs, 3-2.
Davenport scored both of Pepperell's goals in the non-region match. The Lady Dragons (4-10-2) play their final game of the season Monday at home against Chattooga.
Rome boys 3, Kell 1
Team effort and some help from the younger players provided the Rome boys' soccer team with a clutch 3-1 win on the road Friday night against Region 7-5A foe Kell.
Eduardo Zavala finished with goals for the Wolves, while Rhadriq Turner had one, and Henry Ramirez and Andreas Surdh both recorded an assist.
Keeper Grant Chambers had six saves, and help in the midfield came from Carlos Jimenez, Cooper Williams, Cade Graham, Luciano Hasko, Sergio Vazquez, Mutsa Nyumaranga and Cristian Fonseca.
"I was extremely proud of the effort of the younger players stepping up tonight. I think in the long run it will give us much needed depth," Rome coach Chris Cochran said, adding that they had five starters injured.
The victory gives Rome (13-3, 7-1 7-5A) second place in the region and the right to host the first round of the state playoffs in a couple of weeks.
Montevallo 1, Shorter 0 (Game 1)
Montevallo 6, Shorter 2 (Game 2)
Birmingham-Southern women 20, Berry 5
Alabama Huntsville men 12, Shorter 1
Berry 15, Centre 0 (Game 1)
Berry 8, Centre 0 (Game 2)
Montevallo 6, Shorter 5 (Game 1)
Montevallo 6, Shorter 5 (Game 2)