FRIDAY'S PREP ROUNDUP: Coosa girls earn OT win at Pepperell, 60-51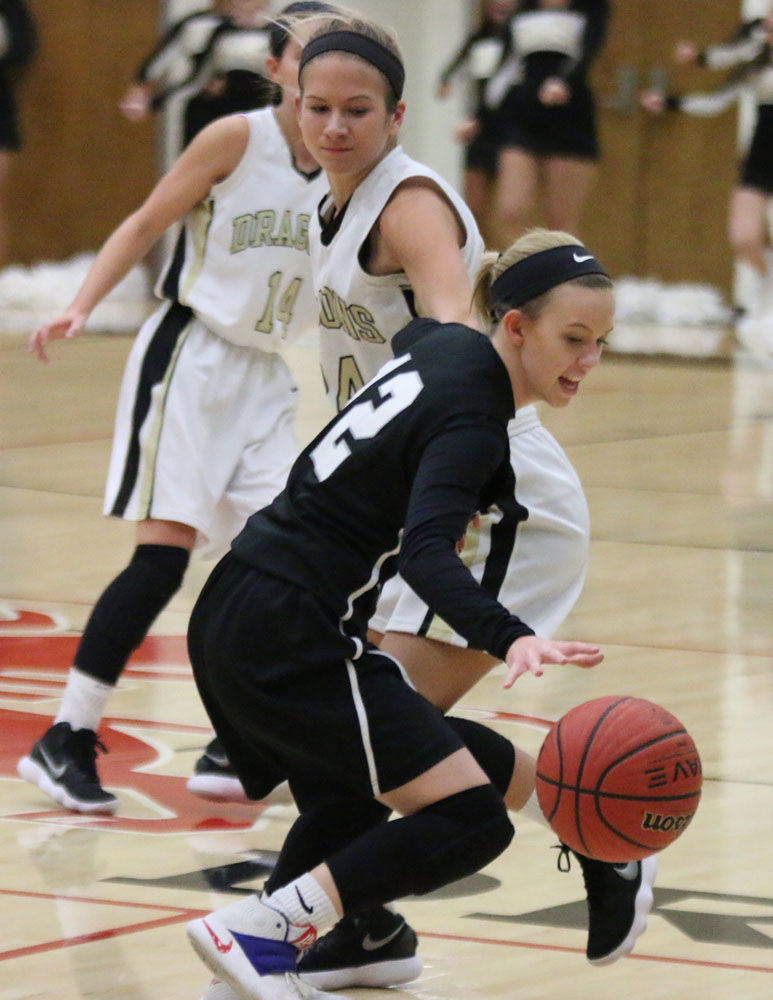 Pepperell (4-16, 2-12 7-AA) led by as much as 10 in the game and was up 28-19 at halftime before Coosa began to make a comeback and went on an 11-2 run in the fourth period to take the lead for the first time, 46-42.
The Lady Dragons managed to get clutch shots from Kaylee Mansell and Kinsey Wright to tie it up and force overtime. The Lady Eagles (10-13, 6-8) came out swinging, however, and took overtime 14-5 to seal the win.
Arrant went 10-of-11 at the line and scored 14 points in the fourth period. Roberts finished with 18. Pepperell was led by Caroline Clark's 12 points, while Mansell finished with 11.
Model girls 74, Dade County 52
The Lady Blue Devils completed the sweep in region play Friday night, grabbing a 74-52 win at Dade County to finish the regular season with a 14-0 mark against 7-AA teams.
Victaria Saxton recorded another double-double in the victory, scoring 29 points and pulling down 15 rebounds to go with six blocks. Megan Kent was next for Model with 20 points.
As the No. 1 seed in next week's region tournament, Model (20-3, 14-0) will get a bye to the semifinals on Friday, which also gives the Lady Devils an automatic berth in the state playoffs.
Rockmart girls 51, Armuchee 48
A long-range 3-pointer from Madison Davis at the buzzer gave Rockmart a 51-48 win over Region 7-AA foe Armuchee on Friday night at The Rock.
Keyarah Berry 22 led the Lady Jackets (17-7, 10-3 7-AA) with 22 points, while Davis finished with 11. Armuchee (13-11, 8-6) was paced by Livia Skinner's 26 points, while BrandyAnn Wacker had 18.
Rockmart wraps up the regular season today at Chattooga.
Christian Heritage boys 74, Darlington 51
The Darlington Tigers went on the road for their last game of the regular season Friday night, losing to Christian Heritage 74-51 in a Region 6-A/A game.
Darlington junior JD Hull did hit a milestone by scoring his 1,000th career point while scoring a team-high 27 in the contest. Barrick Wade finished with 11 for the Tigers.
Darlington (12-9, 7-5 6-A/A) will start the Region 6-A tournament Monday at Mt. Zion High School in Carroll County by facing Gordon Lee.