FRIDAY NIGHT ROUNDUP: Tigers mount 2nd-half comeback to defeat Bowdon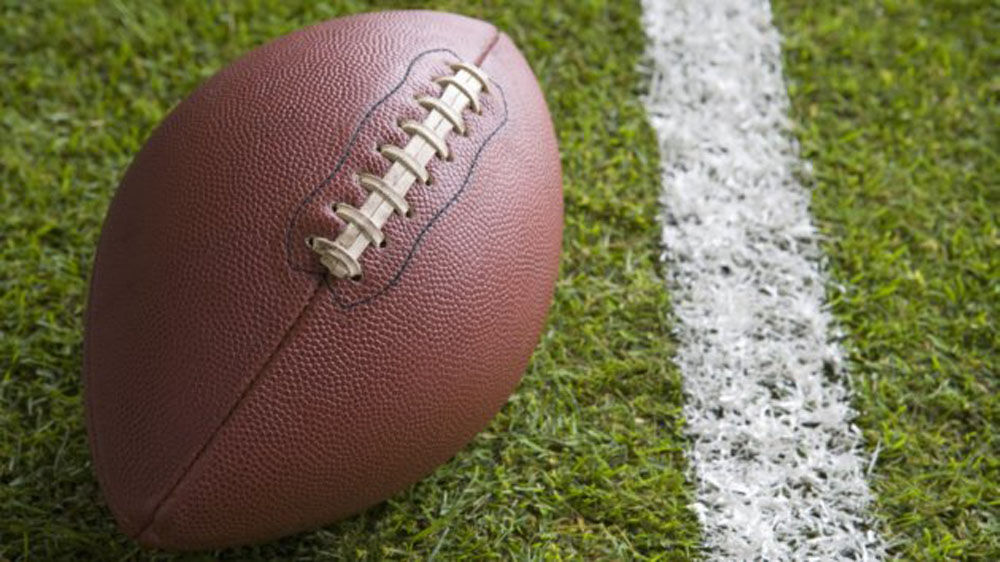 Darlington experienced all it could handle through two halves on Friday night, but the Tigers ultimately pulled away for a 43-21 win against Bowdon in a Region 6-A matchup at Bowdon.
Senior running back Tijai Whatley led the way for the Tigers (3-2, 2-0 6-A), racking up four rushing touchdowns, including three in the second half.
Bowdon jumped out to an early lead after capitalizing on a pair of Darlington turnovers, to score a field goal and a touchdown and go up 9-0. The Red Devils (1-4, 0-2) scored again on a 69-yard touchdown pass to take an early 15-0 lead in the second quarter.
Darlington answered with Whatley, who scored a 30-yard touchdown to cut the deficit to 15-7 at halftime. The Tigers then scored three touchdowns and a two-point conversion in the third quarter, with Whatley scoring two more touchdowns.
Bowdon scored early in the fourth to cut the deficit to 29-22, but Whatley and Karl Swiger each scored a touchdown to put the game away.
Darlington continues Region 6-A play next Friday when it hosts Mt. Zion.
Cartersville 41, Cedartown 7
The Cedartown Bulldogs (4-1, 0-1 5-AAAA) got blown away by the top-ranked Cartersville Purple Hurricanes (5-0, 1-0 5-AAAA) during their first region game of the season in a 41-7 loss Friday night.
Cartersville quarterback Trevor Lawrence put up 16 of 21 for 350 yards and three touchdowns in the air, plus two touchdowns on the ground. He proved an unstoppable force against the Bulldogs, who gave up a total of 406 yards on the night to the Hurricanes offense headed by Lawrence.
Cedartown's yardage on the night totaled 146 yards by comparison. The Bulldogs went scoreless through the half, but came back with a third quarter 26-yard touchdown run by Keshun Kent.
Cedartown is back home next week, hosting the LaGrange Grangers. Cartersville travels to Central-Carroll.
The night was also Homecoming for Cartersville.
Rockmart 32, Dade County 0
After two road games, the Rockmart Yellow Jackets returned home on Friday night and came away with a 32-0 victory over Dade County.
Rockmart's Zabrion Whatley, Markus Smith, Dylan Bailey, Ant Lester and Juke Boozer all scored for the Jackets during the Homecoming win. Whatley finished with two touchdowns on the night.
Rockmart (3-2, 2-0) will travel to Chattooga next week.
Trion 31, North Cobb Christian 6
Trion's football team jumped out to a big lead Friday night on their way to a 31-6 win against North Cobb Christian.
The Bulldogs (4-1, 2-0) led 28-0 at halftime and held their opponent scoreless until the fourth quarter.
Logan Blevins led the Bulldogs with 83 yards and a touchdown on nine carries; Tanner Railey had six carries for 72 yards and a touchdown, and three catches for 53 yards and a touchdown; Jarret Gill was 8 for 13 for 90 yards; Cameron Carter scored on a 1-yard run; Cole Phillips scored on a 12-yard run; and Elder Morales kicked a 33-yard field goal.
North Cobb Christian's only score came on an 11-yard pass from Anson Mathis to Ryan Pruitt.
Trion (4-1, 2-0) will face Christian Heritage in Dalton next Friday.
Unity 40, Arlington Christian 28
Unity Christian's football team struggled Friday against Arlington Christian before rallying in the second half to come away with a 40-28 win.
The Lions (5-1) were down 20-12 at halftime.
Terry Curry was all over the field in the win. He rushed for 80 yards, two touchdowns and a 2-point conversion on 20 carries. He was also 6 for 9 through the air with a touchdown, and he caught three passes for 19 yards.
Collin Mathis rushed for 37 yards and a 2-point conversion; Drew King was 9 for 14 for 64 yards, two touchdowns and an interception; Jansen Slaughter had eight catches for 74 yards and a touchdown; and Eli Wells had one catch for 22 yards and a touchdown.
On defense Alexander Beaty had six tackles, two forced fumbles and a recovered punt for a touchdown, and Eli Whiteside had six tackles, one blocked punt, one forced fumble and one sack.
UCS will face Peachtree Christian Academy next week for Homecoming.