FRIDAY NIGHT ROUNDUP: Coosa's defense dominates Armuchee in Eagles' victory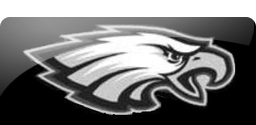 The Coosa Eagles got back on track with a 34-6 win against Armuchee in a Region 7-AA matchup on Friday night in Armuchee.
Jalen Hodge led the Eagles (4-2, 2-1 7-AA) with 146 rushing yards and a touchdown, while Logan Pledger recorded 139 total yards and two touchdowns. Kenon Dixon finished with 57 total yards along with a passing and receiving touchdown.
Armuchee (1-5, 0-3) recorded only one first down and 22 total yards, with a 47-yard touchdown pass from Brayden Perry to Tae Allen the lone bright spot of the game. Perry finished 4-for-15 for 56 passing yards and an interception.
Coosa has a bye this week, but after that it hosts Dade County. Meanwhile, Armuchee travels to Calhoun to play Gordon Central for its next game.
Trion 59, Christian Heritage 10
The Trion football team made easy work of Christian Heritage in a 59-10 win in a Region 6-A/A matchup at Dalton on Friday night. The Bulldogs led 31-7 at the half and did not look back.
Trion (5-1, 3-0 6-A/A) was led by Logan Blevins, who recorded 65 rushing yards on 10 carries and three touchdowns. Tanner Railey had 144 rushing yards and Hagen Willingham had 70 total yards plus an interception while playing defense.
Christian Heritage (0-5, 0-2) finished with only 185 total yards of offense.
Trion has a bye week coming up, but it travels to play Darlington in two weeks.
Unity Christian 56, Peachtree Academy 14
Unity Christian had a statement win on homecoming and senior night with a 56-14 victory against Peachtree Academy.
Running back Terry Curry finished with 254 total yards and five touchdowns, two on the ground, two as a receiver and one as quarterback. Fellow quarterback Drew King went 13-for-18 for 221 passing yards along with three passing touchdowns and a rushing score.
Wideout Janson Slaughter finished with five receptions for 99 yards and two touchdowns. On defense, Slaughter recorded 11 tackles, a forced fumble and fumble recovery while Collin Mathis tallied 7½ tackles including five tackles for loss.
The Lions (6-1, 2-1 region) have a bye week, but play again in two weeks at Harvester Christian in Douglasville.