FOOTBALL: Yellow Jackets overwhelm Indians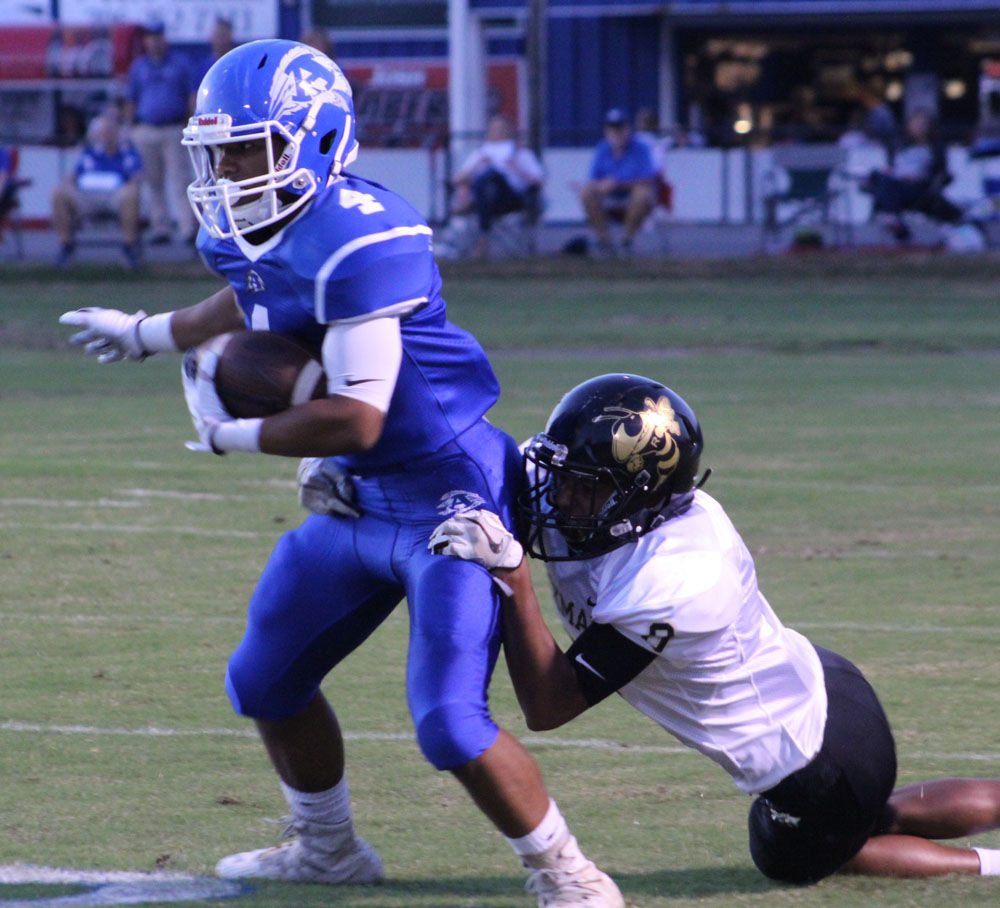 Speed took a toll on the Armuchee Indians on Friday night as their first region game of the season saw the Tribe eating dust in the wake of Rockmart's 56-21 win to open up the 7-AA schedule.
The Indians (1-3, 0-1 7-AA) tried in the first quarter to swat down the Rockmart (2-2, 1-0 7-AA) offense, forcing the Jacket to give up the ball on downs twice in their first two series. But when the Jackets took the ball a third time, they scored and kept on scoring for the night and had a running clock over the Indians in the second half.
It was a situation that head coach Muhammad Abdellatif said his team couldn't get past.
"We couldn't overcome their speed," Abdellatif said. "They beat us with their speed up front. They were a good football team and they took it to us. Running clock or not, we've got to play better."
Armuchee still was able to score three times and put up 342 yards of total offense on the night, much of that on the arm of Brayden Perry, who completed 11 of 19 passes on the night with 243 yards of offense including two interceptions and two touchdown passes.
His best play of the night was a pass to Tae Allen that ended with a 60-yard touchdown in the second quarter that got the Indians on the scoreboard.
On the ground, Will Hubbard got four carries for 55 yards, but also caught four passes on the night for 58 yards and a touchdown.
The Jackets' numbers were much bigger. They put up 554 total yards of offense, had scored six touchdowns by halftime, and saw quarterback Dylan Bailey score three touchdowns on the night, one on the ground and two in the air.
That included his own big bomb, when he connected with Reed Couch on a pass of 66 yards for a score.
Rockmart's Markus Smith, ZJ Whatley and Javin Whatley all ended the night with 100-plus yard games.
"The game took us a little bit to get into," said head coach Biff Parson. "Our defense played well and got us some turnovers early, and it took us three drives to get one in. But once we got one in, it was like we knocked some rust off and the guys started executing better."
Armuchee is back in action this coming Friday facing a trip to Model. Rockmart finally gets to host their first game at the Rock, taking on Dade County for homecoming.