FOOTBALL: Wolves raise funds for Wounded Warrior Project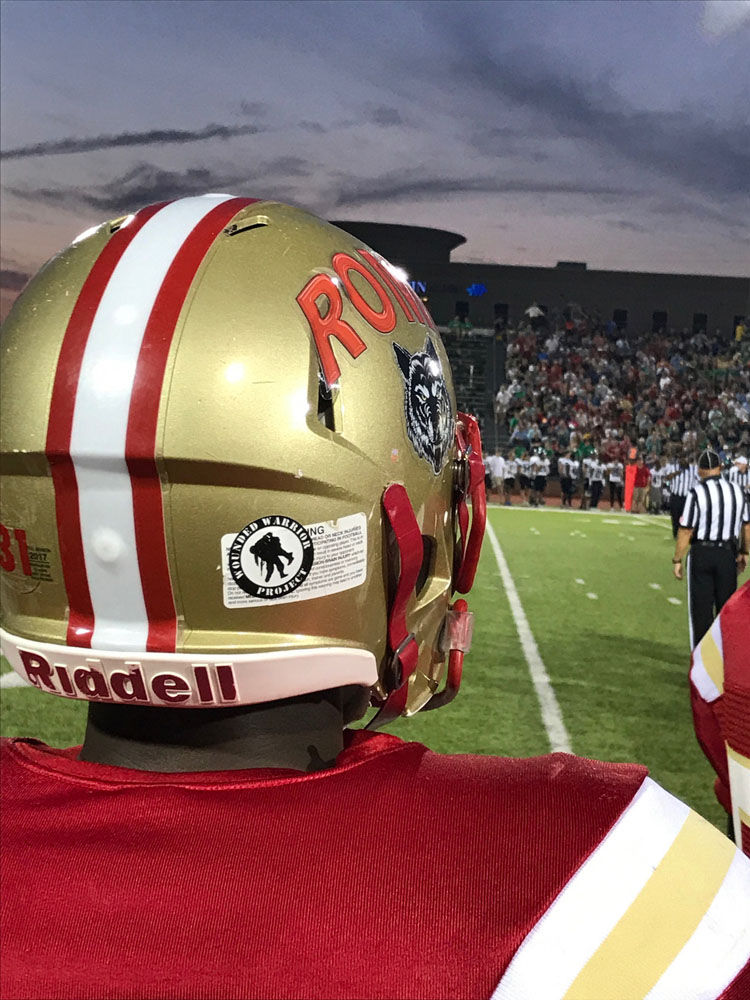 Tonight's game at Barron Stadium will be a chance for the Rome High football players to give back to the men and women who serve this country in the armed forces.
Since the season began, the team has been raising money through its regular 50/50 raffles at its home games for the Wounded Warrior Project. The team will present a check for an estimated $2,500 to Atlanta combat stress recovery specialist Brittany Brown during tonight's game against Woodland.
The nonprofit organization serves more than 100,000 injured veterans of this generation, according to Brown, and will allow the Wounded Warrior Project to send three veterans to a week-long mental health retreat called Project Odyssey, where they will receive counseling, medical aid and meet other veterans.
"We treat the visible and the invisible wounds, because there is a popular misconception among our vets that if they are not physically wounded they are fine," Brown said. "They could be suffering from PTSD, but refuse treatment, thinking that their needs aren't important."
Rome High head football coach John Reid said the final total may increase as more funds come in.
Brown said the Wolves are unusual in that they reached out to the group.
"We never see high schools want to help like this," Brown said. "To have them reach out to us and want to do this is an amazing thing. To see young kids like this step up, it is humbling."
Rome has displayed a decal on its helmets this season with the Wounded Warrior Project logo to signify that they were working to raise money for the organization. Reid and his son Colton Reid — who has served in the military himself — helped to make their involvement a reality.
"That was a complicated process," Reid said. "You have to fill out a lot of paperwork and go through a background check to raise the funds and earn the right to wear the sticker, but this is important and it was worth it."
The fundraising is part of the life lessons he tries to teach his team, he said.
"Our football team has been blessed with a great amount of support from the citizens and businesses of Rome and Floyd County," Reid said. "We want to make sure that our kids understand that it is important to recognize people and organizations that make great sacrifices for them and our country. We thought to be a part of the Wounded Warrior Project would be a great lesson for our players."
Linebacker K.J. Hicks said he was glad to help promote the organization and his team's efforts to raise money for it. The senior said he also did volunteer work in January in Atlanta and met some veterans who were in need of support.
"I saw a lot of vets who needed something like what Wounded Warriors provides," he said. "I wanted to help in any way I could."
"They need to know that while they are considered heroes on Friday night, we have heroes that protect us and our country every night, in distant places around the world," Reid added. "Some of these men and women come home injured and we want to help them in any way we can. We are honored to wear the symbol of the Wounded Warrior on our helmet."