FOOTBALL: Unity secures No. 2 seed for playoffs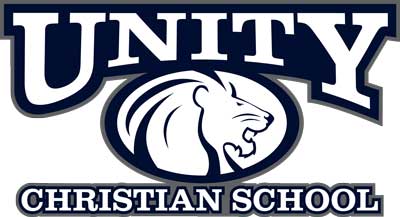 The Unity Christian football team was down at halftime, but came back in the second half to take down Cherokee Christian 54-48 on Friday night.
The win secures the No. 2 seed in the region for the Lions, who finish the regular season with a 9-1, 4-1 record.
The Lions were just a few points away from the region title. Unity would've had to defeat Cherokee by 22 points for the championship. Cherokee was previously unbeaten in region play.
The Lions' running game struggled in Friday's matchup, but the team made up for it through the air.
Drew King was 12 for 25 for 237 yards, five touchdowns and a 2-point conversion. King also had 54 rushing yards and two touchdowns on 19 carries. Eli Wells had six catches for 172 yards and three touchdowns. Jansen Slaughter had six catches for 68 yards and two touchdowns. Colin Mathis had 9.5 tackles for Unity on defense, and Slaughter had 11 tackles and an interception. Mathis also returned a blocked punt for a touchdown.
Unity will host Central Christian next Friday in the opening round of the playoffs.