FOOTBALL: Tigers clicking on all cylinders, roll to another big win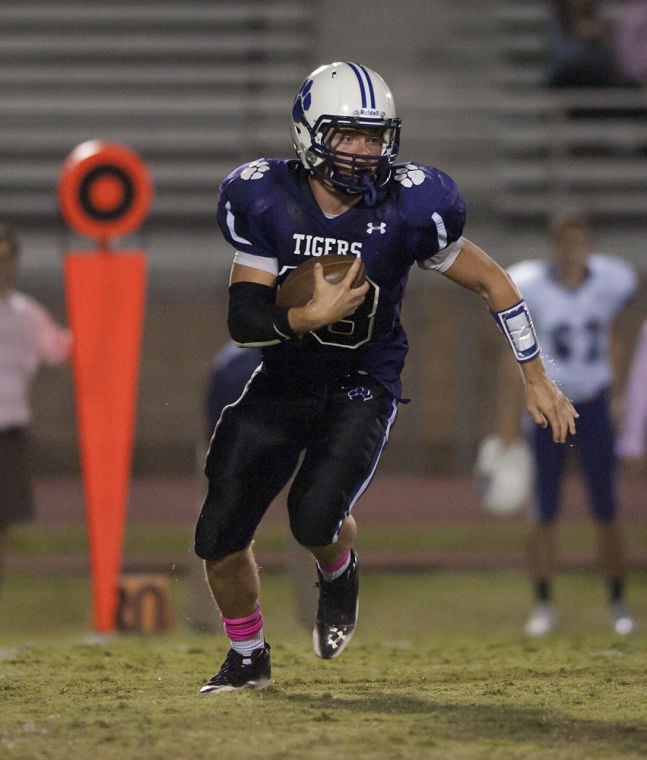 The Darlington football team now has four games under its belt this season, and all the pieces are coming together.
For the second week in a row, the Tigers offense and defense dominated its opponent to roll to another victory.
The Tigers hosted King's Ridge Christian on Friday night, which is a Region 6-A crossover opponent, and Darlington kept King's Ridge at bay to win their second straight game, 31-7.
"It was a hard fought football game, and King's Ridge forced our kids to make some plays," said Darlington coach Tommy Atha.
"Fortunately, we were able to rise to the occasion and make the plays when we needed to.
"Hats off to (our) defense again, and I'm very pleased to hold them to seven points."
The Tigers held King's Ridge scoreless for the first three quarters of the game, which is the second straight week Darlington has held a team scoreless through the end of the third period.
The Tigers (3-1) allowed only a total of 173 yards, with 118 coming through the air, and Darlington held King's Ridge to just 55 rushing yards.
"(The defense) is always prepared, they know where they are suppose to be, and each week it's been a different situation," said Atha.