FOOTBALL: Teams prepare to start postseason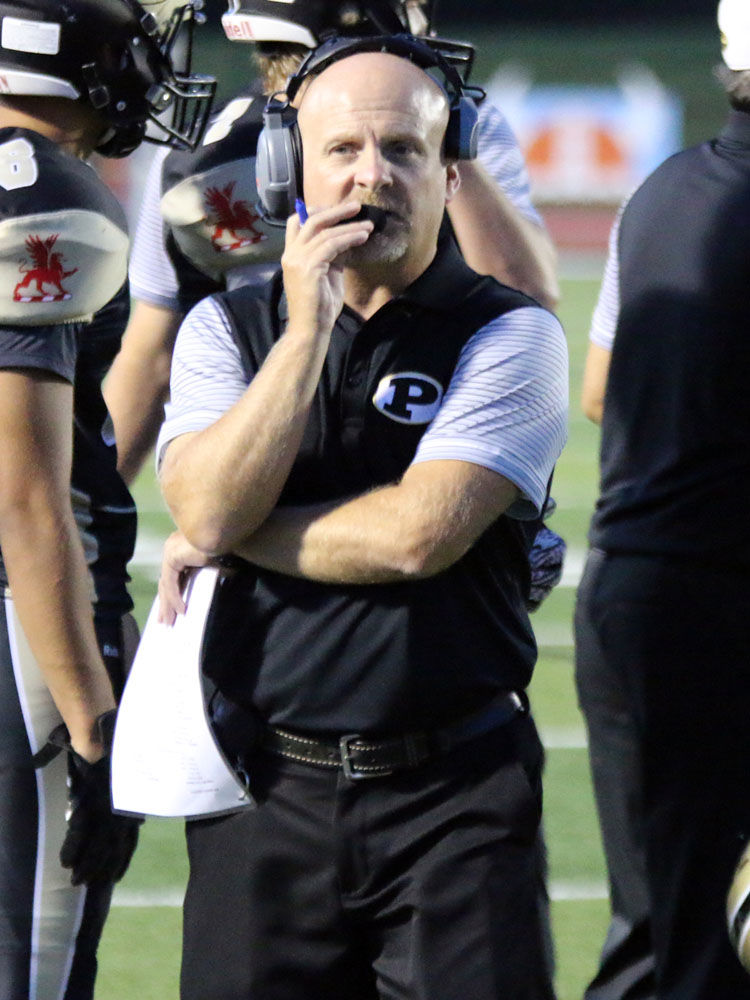 The slate is wiped clean for high school football teams across the state. The playoffs are here, and for many coaches the playoffs are a completely new season requiring a whole new level of composure.
Rome, Pepperell, Rockmart and Cedartown are guaranteed to host their first round matchups Friday, while Coosa and Chattooga will be on the road. Darlington and Trion's fate has yet to be finalized as they wait on the last Class A power rankings.
Pepperell draws Banks County, which finished in third place in Region 8-AA. The Dragons (7-3) started the season 1-2 but have won six of their last seven, including their last three games to lock up the No. 2 seed in Region 7-AA.
"I think we've had a mindset recently and we are not playing selfish ball," Pepperell head coach Rick Hurst said. "I think at the start of the year we might have assumed what we're supposed to be this year, but it's not. And we've turned into a different team this season."
Darlington was ranked No. 10 in the Class A Private power rankings before its 6-0 loss to Whitefield Academy on Friday but is still expected to host a playoff game.
The Tigers (6-4) played without starting running back Tijai Whatley against the Wolfpack as he was held out with a minor injury, according to head coach Tommy Atha. The senior should be back for the opening of the playoffs, but Atha said the team's biggest problems are self-made.
"I think the biggest detriment to our team was us on Friday," Atha said. "We played well enough to win, just made mistakes that killed us. I take complete responsibility for that, it's my job to make sure the execution is there."
The first round matchup is fairly simple for the Rome Wolves, who finished the regular season 10-0 and won the Region 7-5A crown for the second year in a row.
Rome hosts Cedar Shoals (6-4), which finished fourth in Region 8-5A to clinch its first playoff spot since 2008.
Meanwhile, Region 7-AA champion Rockmart (8-2) must wait until Monday to find out its first round opponent as the No. 4 spot in Region 8-AA is a tie between Monticello, Putnam County and Social Circle. The three teams will play a play-in mini game Monday to decide the fourth spot.
Cedartown (9-1) is in a similar situation after finishing second in Region 5-4A. The Bulldogs will find out who their playoff opponent is Monday when Pickens and Northwest Whitfield play a mini-game with the winner going to Cedartown this weekend.
Coosa (7-3) plays in its first playoff game since 2014 when it travels to Elberton on Friday to take on Elbert County in the Granite Bowl. Elbert (8-2) has dropped only two games this season and has lost once since the start of September.
Rounding out Region 7-AA, Chattooga (4-6) goes on the road to play Region 8-AA champion Rabun County. The Wildcats went 10-0 in the regular season and won each game by more than 20 points.
Trion (7-3) still awaits its final rank in the Class A-Public power rankings, but the Bulldogs are likely to host a playoff game. Like Darlington, Trion is coming off a close region play-in loss on Friday, a 49-42 defeat at Mt. Pisgah.