FOOTBALL: Ridgeland opens spring practice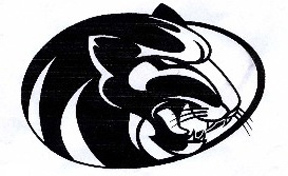 Last year, the Ridgeland Panthers enjoyed the best football season in the program's history, including a 13-game winning streak, a Region 7-AAAA championship, and a trip to the Georgia Dome in Atlanta for the program's first state championship game appearance.
But a shrill blast from head coach Mark Mariakis' whistle about 4 p.m. on Wednesday signaled that it was time to put the past in the past.
The Panthers became the first Walker County squad to begin spring drills and Mariakis wasted no time in going over tackling techniques with his new troops and his returning veterans.
"We have to start hitting early," he explained. "We only have 10 days out here so we can't take a day off."
Mariakis said he made it clear to his players that they could not afford to sit back and rest on their laurels.
"It's fun to think back to what we did last year, but like we tell the kids all the time, no one cares what you did last year," he said. "It doesn't matter if you went to the Dome or whatever else you did, this is a year-to-year thing. You have to prove yourself year after year and game after game. They've worked hard in the off-season and we hope that translates into production on the field this year."
With Ridgeland set to graduate some of its top talent from a year ago, including Ohio State signee Vonn Bell, Presbyterian College signee Darrell Bridges, and Carson-Newman signee Gannon Hampton, Mariakis said extra emphasis would be placed this spring on finding new guys to fill some big shoes.
"We're going to lose some offensive line starters and most of our key offensive production from last year due to graduation, especially rushing," he said. "We only have 800 of 5,500 (rushing) yards coming back so we have to find someone that can tote the mail. Defensively, we're looking for guys in the secondary and just depth in general everywhere else."
However, there is talent in the younger ranks. The Panthers' freshman squad was unbeaten last year, Rossville Middle School won the North Georgia Athletic Conference championship, and Chattanooga Valley Middle School also qualified for the NGAC post-season.
"It's probably the best-looking group of eighth graders coming up that we've had in the nine years I've been here, and there are kids from Chattanooga Valley still involved with baseball and soccer that aren't here yet," Mariakis added. "And with the freshman team going undefeated last season, we're excited. We've got some youth coming up, but they have to get ready in a hurry to be ready to play on Friday nights."
Ridgeland will hold its annual Black and Silver spring game on May 23 at 6 p.m.
The first official day of pre-season practice is July 25 and the Panthers will leave for team camp on August 2. Ridgeland will scrimmage Signal Mountain (Tenn.) at home on August 15 before their annual Meet the Panthers Night on August 16.
The regular season gets going with a visit from Calhoun on August 30. The Jackets were the Class AA state runner-ups last season and beat the Panthers a year ago, 42-35, scoring the game-winning touchdown with five seconds to play.