FOOTBALL: Ridgeland looking to avoid a letdown at Pickens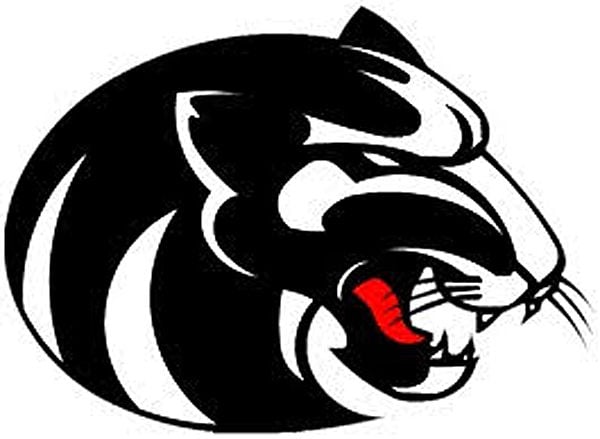 The Ridgeland Panthers made it a goal at the beginning of the year to win a region title, and a victory this week would be another major step toward making that goal a reality.
The No. 6-ranked Panthers (6-0, 3-0) will face quite possibly its toughest road test of the regular season on Friday night when they travel south to Jasper to take on dangerous Pickens (3-4, 2-1), who need the win to keep their own possible region title hopes alive.
After big back-to-back wins over LaFayette and Heritage, Ridgeland head coach Wesley Tankersley said the biggest challenge this week is getting past the proverbial "trap game".
"Coming after two big rivalry games, this is definitely one where we could have a letdown emotionally," he explained. "That's something we have to fight and not let happen this week because Pickens is a good football team."
The Dragons come into the game below .500 overall, but all four of their losses have been one-score affairs to solid clubs in Pepperell (18-10), North Hall (16-8), North Forsyth (35-31) and last week against Northwest Whitfield (50-41). They own wins over Chattahoochee (49-14), Gilmer (32-7) and Southeast Whitfield (22-14).
Head coach Chris Parker's squad will pose problems with its multiple formations on offense. Pickens has and will run everything from a two-back, two-receiver formation to five-wide set with no running backs, meaning the Ridgeland defense will have its work cut out for them.
Six-foot-six junior quarterback Jacob Brumby, the younger brother of former Pickens standout quarterback Tanner Brumby, is the trigger man for the offense. He is 66 of 115 this season for 917 yards and six touchdown passes against five interceptions. He has also rushed 55 times on the year for 138 yards.
Senior Chris Pittman is the main workhorse in the backfield with 798 yards and nine touchdowns on 133 carries. Junior Dylan Huffman, the change-of-pace back, has 339 yards and three scores on 54 attempts, while Kelton Gilbert and athlete Trevon Hawkins both have more than 100 yards on the ground so far this season.
Hawkins leads the team in receiving yards with 258 and two touchdowns on just 14 catches. Sophomore Zach Goss (23 rec., 245 yards, 2 TDs), Huffman (15 rec., 220 yards, 1 TD) and freshman C.J. Streicher (5 rec., 104 yards, 1 TD) will also be in the mix. Seniors Zayne Burton, Tyler Golden and Connor Head will help pave the way up front.
The offense had 355 total yards in last week's loss to the Bruins. Brumby threw for 192 yards and two scores (16 of 28 passing), while the team rushed for 159 yards. Pittman led the way with 67 tough yards on 14 carries.
"They run the ball more than they throw it, but they do have a quarterback that can throw it and a couple of receivers that can catch it in the critical times that it's needed," Tankersley said.
On defense, senior free safety Will Wotring and senior defensive end Alex Pittman lead the squad in tackles with 57 and 56, respectively. Senior strong safety Devin Grant has 38 tackles and five sacks, while seniors Jordan Burton and Jacob Gordon help anchor the middle at linebacker. The Dragons enter the game with 15 sacks on the year.
Pickens gave up 571 yards to Northwest last week, 260 in the air and 311 on the ground.
It's been an interesting series between the two schools. They have played just four times and are even at two wins apiece, but the home team in the series has yet to claim a victory. Pickens won at Ridgeland last year, 17-10, thanks in part to a goal line stand late in the first half.
Pickens finished with 157 total yards, 141 coming on the ground, but just 12 yards of offense after halftime. Pittman had 50 yards on 17 carries.
Ridgeland had 159 yards rushing on 44 carries, while quarterback Ivy Boehm was 5 of 17 in the air for 77 yards. Markeion Jones had a team-high two catches for a team-high 32 yards.
The Panthers will be without senior standout Grayson Moore, who will have to sit out the game after collecting two unsportsmanlike conduct penalties in last Friday's win over Heritage. Moore is the team's second-leading rusher and their top receiver in terms of yardage. His absence will also leave a hole on defense.
"That's big shoes to fill on both sides of the ball, but we have to have a 'next guy up' mentality and be ready to go," Tankersley added. "We've got some good depth and safety and linebacker and some of those guys got in some good playing time last week, so I feel confident that they can get the job done."
A win by the Panthers would give them victories over the next three teams below them in the region standings, which would also give them important head-to-head tiebreakers over Northwest, Heritage and Pickens with only region games against Gilmer and Southeast remaining.