FOOTBALL: Phoenix travel to Pickens hoping for better start to 2013 campaign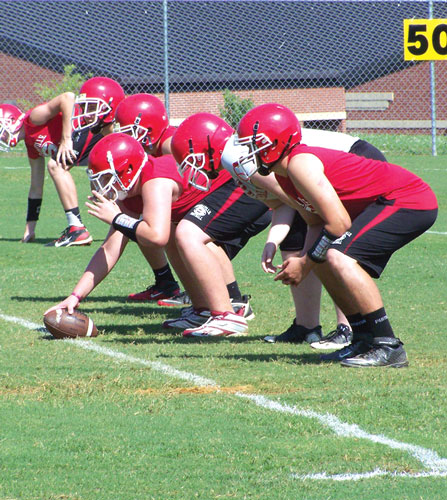 Sonoraville opened last season with a disheartening 50-21 home loss to Pickens County.
This Friday, the Phoenix are going to try and make sure history doesn't repeat itself.
Sonoraville opens the season with a road trip to Pickens County with a largely new cast on the field and on the sidelines, and their aim is to turn things around after a very challenging 2012 in which they endured injuries and hardships on the field.
Head coach Roger Gentry, who is entering his third season at the helm for the Phoenix, will be looking to several new key players starting Friday in the opener.
Sonoraville will be looking to replace their top passer, rusher and receiver from last season in the form of the graduated Tyler Harris, Jackson Murray and Chris Baker.
Junior quarterback Griff Bryant and junior receiver Clark Johnson will be two of the main guys Gentry looks to on offense.
The game will be the first true test for the pair after they each saw time in the preseason scrimmage against Armuchee.
In that scrimmage which Sonoraville lost 20-7, the Phoenix saw some positives and negatives that they've either built on or tried to correct in the week since.
The defense will be asked to play a huge role in the game as well as they will look at the 50 points Pickens County put on the board last season as motivation.
First-year defensive coordinator Jim Kremer will get to see his unit in a real game situation for the first time. Defensive back Logan Sutton, linebacker Joey Skibo and defensive lineman Kenny Cooper are expected to contribute in big ways.
The Phoenix are hoping to change their luck after last season and the first test against Pickens could set the tone for what's to come in 2013, one way or another.
Prediction:
Sonoraville has revenge on their mind after last season's smashing handed out by the Dragons in Week 1.
The Phoenix should be better on defense with more experience and the addition of Kremer. The offense is still a little bit of a question mark, though.
Score: Pickens County wins, 32-24.