FOOTBALL: Phoenix prepare to host Model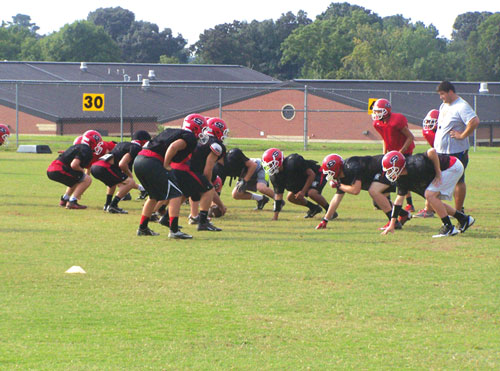 After a dismal performance in their Week 1 loss to Pickens County, the Phoenix rebounded with a better showing against Gilmer.
Despite their 33-13 loss, Sonoraville (0-2) showed some flashes of positive momentum.
They'll look to take another step toward getting going in the right direction on Friday when they host Model for their final non-region game.
The Devils (1-1) were the opponent in Sonoraville's last win, which came on Sept. 14 last year by an 18-17 score in Shannon.
Model is a team with some question marks this season after losing a big part of their offensive attack in the week of practice before their opener when running back Nakyle Watkins was lost to a torn ACL.
They are coming off a 29-10 loss to Mt. Pisgah Christian.
Sonoraville is also coming off a loss, but the Phoenix offense were able to show some big-play ability last Friday, mostly from running back Andrew Slaton.
The multiple track state champion had a 93 and 62-yard touchdown run on Friday.
Still, the Sonoraville defense gave up over 400 yards of total offense to Gilmer, with 200-plus in both the rushing and passing department.
They will need to improve on that if they want to get a win before heading into Region 5-AAA play next week.
Prediction:
Sonoraville needs a win in a big way, and who better to get it against than the team that they beat last.
Model has some playmakers on both sides of the ball, but this is a very winnable game for Sonoraville.
Score: Sonoraville wins wins, 21-20.