FOOTBALL: Major playoff implications will be at stake as LaFayette visits Heritage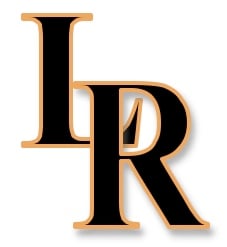 After having last week off to heal and rest up, the LaFayette Ramblers will start the second half of their region schedule on Friday when they travel to Heritage in what will be a critical game for both teams.
The Generals (5-3 overall) are 2-2 in 6-4A play and currently hold the tiebreaker over Southeast Whitfield for the fourth and final spot in the state playoffs. Meanwhile, the Ramblers (2-5 overall) are 0-3 in region play and need the win to bolster their playoff hopes.
Both teams are also mired in losing streaks. Heritage has dropped back-to-back contests to region frontrunners Ridgeland and Northwest Whitfield, while LaFayette has lost three straight to Southeast, Northwest and Ridgeland.
"It should be a great game," LaFayette head coach Chad Fisher said. "The weather should be good and our kids know what is at stake. We've had two good weeks' of practice and we're ready to go play."
LaFayette's top three running backs - KaDarrin Ramsey, Dakota Cathey and Colton Lane - along with quarterback Logan Teasley, have rushed for right at 1,400 yards and 15 touchdowns combined this season. And on Friday, they will get a shot at a Heritage run defense that has simply been torched in the past two weeks.
The Generals gave up 430 yards on the ground in a 41-34 loss to Northwest and Ridgeland hung 480 yards rushing on them in last week's 56-14 matchup.
Running the ball and chewing up the clock will also go a long way in keeping the Heritage passing attack off the field. LaFayette was successful in controlling time of possession in their most recent game against Ridgeland, keeping the ball for 31:35 and running 16 more offensive plays than the Panthers, although the Ramblers were unable to put up any points on the board.
"We would love to have a big game running the ball and controlling the clock," Fisher said. "But there are always other circumstances that dictate what goes on. (Heritage head coach) E.K. Slaughter is a good coach and he'll have his kids well-prepared. I'm sure they've worked on things and I'm sure we'll see a team that's better than the last two weeks."
Although the Generals were limited to 229 yards last week - 109 in the air - Heritage has been an explosive offense for much of the year.
The Generals are still putting up over 34 points a game on the arm of senior quarterback Corbee Wilson. Wilson leads the region with 1,832 passing yards, completing 108 of 188 attempts. He has thrown for 22 touchdowns against just two interceptions.
Junior Ryan Carter leads the Generals with 678 yards receiving to go with 11 TD's. Luke Grant, also the Generals' top return man, has 489 yards and five scores, while Trent Kiniry has 199 yards in receptions and two scores.
Wilson leads the team in rushing with 264 yards and seven more touchdowns on the ground. Lavarius Hood has rushed for 243 yards and three scores, while Austin Ferguson picked up his fourth rushing TD last week.
On defense, the Generals' front line includes senior tackle Tanner Nance and junior end Zaine Burton. Sophomore linebacker Jeffrey Curtis is one of the team leaders in tackles, while linebacker Hank Weldon and free safety Jonathan Hickman also rank high on that list.
"They have a fantastic quarterback and their corps of receivers are right there with Northwest's as the best in the region," Fisher added. "We have to be sound on defense, not blow coverages in the secondary and stay in our rushing lanes if (Wilson) pulls it down and starts running.
"If we can do that, plus run the ball well, score some points, control the clock and not turn it over, I like our chances of making it a good football game. But if we can't do all of that, it's going to be a long night."
LaFayette won the first five games in the all-time series by an average of over 25 points a game. But Heritage has turned the tables in the past three years winning 48-26 in 2013 and 52-9 in 2014 before a 30-0 win last year.
Information from the Georgia High School Football Historians Association website (ghsfha.org) was used in this story.