FOOTBALL: LaFayette drops to 0-4 after loss at Gilmer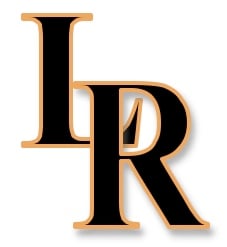 The Gilmer Bobcats, still smarting from a 31-0 loss at Dalton last week, took out their frustrations on the LaFayette Ramblers in Ellijay Friday night.
The wing-T attack racked up 408 yards on 50 rushes as Gilmer (3-1) kept the Ramblers winless with a 38-7 decision.
The Bobcats offense scored on its first three possessions of the first half, while the defense picked off three LaFayette passes in the first half and held the Ramblers (0-4) to just 121 yards of offense on the night.
Gilmer fullback Tyler Bertolini paced the home team with 109 yards on 13 rushing attempts and two touchdowns, the second of which put his team ahead 28-0 early in the second half.
Chad Watkins and Johnie Flakes also had touchdown runs in the win. Thaddeus Bowers hit Austin Cole on a 17-yard TD pass, and Manny Lopez added a 28-yard field goal in the third quarter to implement a running clock in the fourth quarter.
LaFayette's lone score came in the third quarter on a 10-play, 69-yard drive. Kolbe Mosley picked up the touchdown on a 12-yard run. Mosley would lead the Ramblers with 21 yards on seven carries.
Lance Estus went 16-of-27 through the air for 92 yards, but was picked off twice. Evan Head completed one of his two pass attempts for 15 yards and was intercepted once.
LaFayette will be back at Jack King Stadium next Friday night for a Homecoming contest against Southeast Whitfield.
Robbie Bills of the Times Courier in Ellijay contributed to this story.